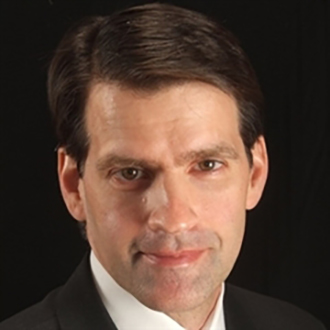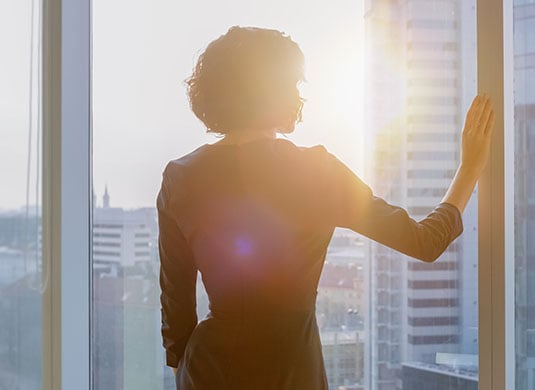 As we look back upon 2020 it's easy to feel as though we've stepped into an alternate universe. Who might have guessed, heading into the year that a health crisis would emerge and reverberate through the economic and social fabric of our world?
And, while we'll be forever changed by the experiences of this year, we must also look toward the future, and the promise of recovery the new year brings. This is as true in financial services as anywhere else in our economy.
The fundamentals of who we are and why we do what we do haven't changed, although circumstances have led to new challenges and opportunities for 2021. In fact, 2020 gave community banks and credit unions the opportunity to truly honor their mandate of serving local communities; and they served with distinction.
During the past month, I've been thinking a lot about the role community banks and credit unions play in our country. This topic was covered in a Jack Henry Lending white paper, The Awesome Power of Why. It explores the work of Simon Sinek and his books, Start with Why and Find Your Why.
The white paper serves as a reminder that all of us, individuals, businesses, and corporations, must first effectively communicate why we do what we do before we can expect anyone else to buy into our story, to support our initiatives, or to buy our services.
As a result of the white paper, members of our Jack Henry Lending team set out to discover our own why. What was the common goal that drove us to succeed? What issues lived at the core of our desire to produce the products and services that we build?
In the end, we found that our mission was the sum of each one of us, and a desire to help our clients thrive. You see, finding "Why" is a process of internal discovery, not one of creation.
Jack Henry Lending's Why is closely aligned with the primary objective of the organizations we serve: to connect with their customers. In the US, those customers now include more than 330 million individuals and 31 million small businesses.
As the lines continue to blur between consumer and business relationships, financial services must be personal and virtual, intuitive and secure, flexible and controlled. They must also break down the barriers to transparent, efficient financial communication.
We do this by merging two highly valuable assets: humans to cultivate relationships; and the technology needed to make those relationships meaningful.
Since its founding in 1976, Jack Henry has been successful because our Why is so closely aligned with the Why of most community-centered financial institutions, which is, through strong connections, to help their customers and members in their moments of need.
One reflection of our Why came through in the very early days of the organization. We were not the first company to build processing systems for banks and credit unions, but we were the first to incorporate what's now referred to as Customer Relationship Management, or CRM. That decision was very intentional and connected to our Why. Our founders, Jack Henry and Jerry Hall, put it this way:
"Business is about people. It's good to remember that and treat people you deal with as individuals. Relationships keep us together, and together we can do great things."
As small businesses and individual clients move into 2021, they will need your help more than ever.
While CARES Act initiatives such as the Paycheck Protection Program (PPP) and unemployment benefits enhancements made a huge initial impact, these same people now face the opportunity to reemerge into the post-pandemic environment.
Many seek to rebuild businesses that have been threatened by a year of uncertainty. Other businesses will have significant opportunities to expand their operations to meet rising consumer demand.
There has been a lot of talk about "Normal" vs. "New Normal" in recent months. But, there's really no such thing as a new normal, there's only today and tomorrow and the promise they bring. However, you first need to understand the Why that you bring.
To explore this topic further, we invite you to download The Awesome Power of Why.