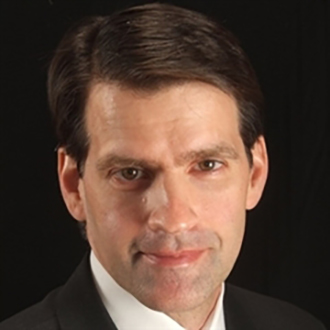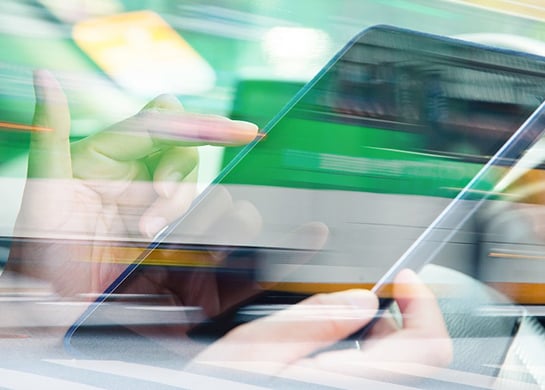 The length of time it takes for a financial institution to render a credit decision will vary widely across organizations as well as loan types. While small working capital obligations and unsecured debt may take only a day or two, commercial real estate and SBA loans can take several weeks for a decision and over a month to close.
If you poll business owners, you are sure to receive one common answer when asked how long the process takes – and that is "too long." This is one area where financial technology is beginning to alter the playing field. There are nine major steps in the underwriting and loan boarding process, and most of these can be greatly enhanced by technology without sacrificing the integrity of the credit decision or customer service levels. Below you will find a quick summary of these steps as well as a discussion regarding how technology has changed them in recent years.
Credit application – Five years ago, we estimate that fewer than 5% of mainstream financial institutions offered an online digital application for potential business borrowers. That number is rising each year. While some institutions simply offer the download of a paper-based commercial credit application, others are beginning to offer an authentic digital experience, which guides the applicant through the process of defining their business needs, potential collateral, and other details. This will continue to be a trend in the years to come, creating significant time savings for both borrowers and lenders.
Collection of financial data – In addition to accepting online commercial credit applications, many institutions have started taking the next leap in the evolutionary process of lending – secure online collection of financial data. This includes all the information that typically accompanies the application, from business financial records to tax returns, guarantor financials, and more. Just consider your own time as a lender, in which you spent a great deal of time emailing financial statement requests to your applicant and then waiting days for a response. New technology allows your applicant to send encrypted reports directly to the loan origination system after being prompted through the online application process.
Underwriting - If you haven't figured this out yet, Excel® spreadsheets are losing their grip on commercial lending and credit management processes. This tool, which certainly did its part for 30 years or so, is being replaced by integrated financial spreading tools that work seamlessly with the other underwriting steps. The process of spreading financials, performing industry analysis, and developing a credit presentation can now be handled by one tool rather than two or three. This saves time, reduces human errors, and enhances the experience for your credit staff.
Credit approval – While most community-based financial institutions will likely maintain the process of credit committees and executive approval committees, the use of digital media will allow all parties to see each credit presentation and proposal much more efficiently. The use of e-signature services will also allow institutions to bypass the committee process when you deem it is appropriate.
Credit offer – The future of commercial lending will likely include two types of credit offers. The first, for smaller credit requests, will resemble the "Lending Tree" experience we have today for consumer loans. This allows the financial institution to offer a nearly immediate choice of credit offers on smaller requests, perhaps where the aggregate relationship is less than $25k, $50k, or $100k depending on your institution's parameters. Larger offers will still be made the old-fashioned way; using direct communication of terms between the lender and the applicant. The time savings comes from the smaller request, which can represent a significant percentage of the total.
Doc Preparation – Through system integration, the process of preparing documents for closing is also undergoing a major overhaul. This will focus on the elimination of dual entry, reduction of errors, and other increases in efficiency as longtime and well-known systems integrate with loan origination systems through more use of application programming interfaces, such as open APIs.
Loan closing – The increased use of electronic signatures will help facilitate faster loan closings, especially for those smaller facilities that were approved electronically.
Loan funding and boarding to the core – More efficient funding will result from new integration between third-party vendor origination systems and core processing systems. This eliminates yet another entry point, saving time and reducing errors.
Portfolio management through payoff – This is where many current loan origination systems fall short. They help you manage the process underwriting and funding a new loan, but give little or no attention to management of loans through their payment cycle. Modern portfolio management systems guide your team in the process of tracking exceptions, loan covenants, and renewals. They may also be connected to systems that track collateral values over time. Look for a system that goes beyond the loan and helps to manage the relationship itself over time.
It is important to note that the technology evolution in commercial lending enhances the experience for both the borrower and the financial institution. After all, time is money for both. Error reduction is an end goal; however, time management is more critical. Smart lenders will use the time savings to further enhance their relationships with clients. They will find new ways to spend quality time with the borrower and meet further business needs. After all, business clients want more than transactions. They want trusted partners who can walk alongside them as they grow their businesses. By lending at the (new) speed of business, you are letting them know you are in it for the long term. You are invested in their success. To dig deeper into the evolution of commercial lending, we invite you to download our infographic, "Borrowers for Life."