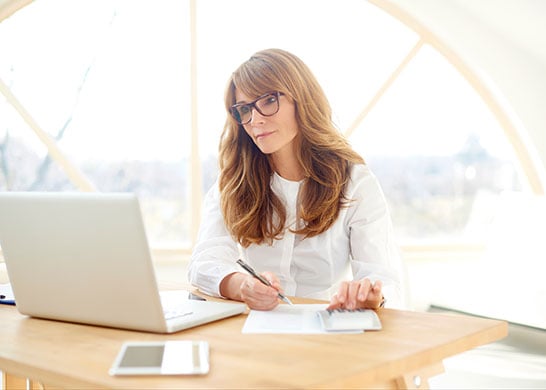 When many small- and mid-sized businesses saw their revenue drop precipitously or stop altogether due to the pandemic, the Paycheck Protection Program (PPP) was a cash lifeline.
While temporary relief was crucial, many businesses now need an ongoing cash flow solution to manage working capital disruptions stemming from the repercussions of COVID-19. With banks tightening lending standards, small- to mid-sized businesses will seek alternative lending options.
Given the expected surge in demand, is your factoring operation positioned to handle that additional volume to capture the growth?
Now is the time to examine whether your team is operating efficiently and your systems are ready to handle a new wave of business.
Receiving Invoices and Supporting Documentation
How is your team receiving your client's invoices and supporting documentation? Is it the same method they've been using for years? If so, it may be time to reevaluate how they're processing client data.
Is your team aware that there have been significant process automation advancements in recent years? Modernizing how you've always done things can dramatically increase your team's efficiency while improving accuracy by eliminating human error. Today, many small- to mid-sized businesses can produce data files from their accounting system containing the invoice details needed to receive funding.
Funding Your Clients
Show me the money! Let's face it, at the end of the day all your clients really want is their funding.
Your team works tirelessly throughout the day, reviewing documentation, verifying invoices, emailing Notice of Assignment (NOA) letters with one main goal: making the cutoff time to fund clients.
If automating this process isn't a priority, it should be. The days of your team manually keying funding requests should be well behind you. ACH and wire files can easily be uploaded to your bank, greatly minimizing mistakes.
Cash Application
Are you still receiving payments and remittances at the office? If so, it's time to rethink how you're taking in payments from debtors for open receivables.
As the U.S. Postal Service continues to search for ways to cut costs, service interruptions are inevitable, which can increase your clients' days sales outstanding (DSO). By automating your cash application, you can rely less on a manual cash application and not only increase the speed of your cash posting, but also improve accuracy by avoiding posting errors.
Delivering Invoices to Account Debtors
In the world of Account Receivables (AR) financing, payment terms often don't start until the account debtor receives a complete invoice along with any required paperwork.
While an NOA is initially required to be sent to the account debtor, it may also be required to accompany each invoice. How is your team managing the delivery of invoices and NOAs to these debtors?
Manually emailing invoices is cumbersome and inefficient. Automating invoice delivery at the time of purchase not only frees your staff to focus on more strategic initiatives, it also ensures prompt payment, reducing DSO.
Focusing on operational efficiencies today will ensure your team's readiness for the future. Because, let's face it, who knows what we'll face next.