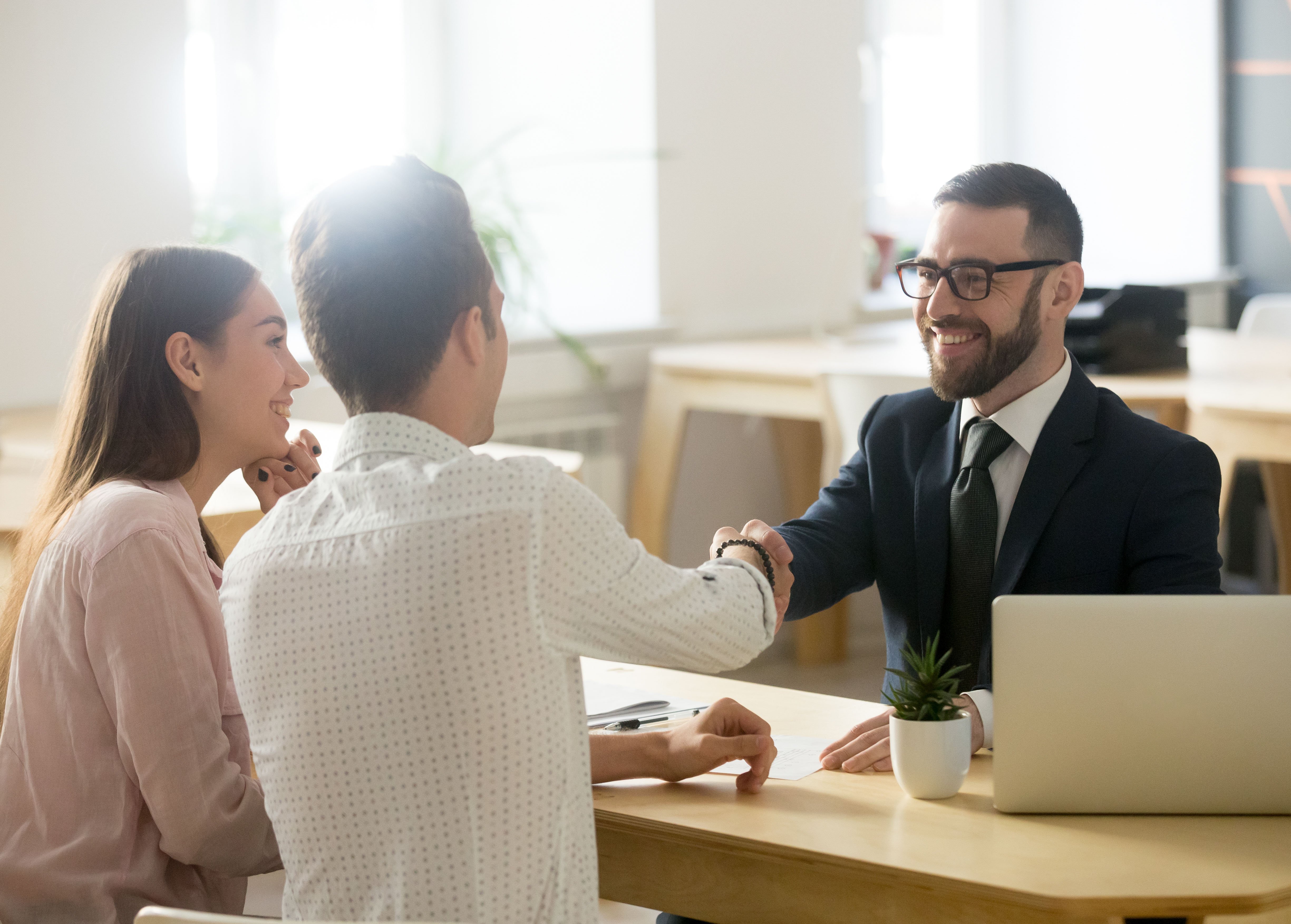 Community and regional banks and credit unions have created strong accountholder loyalty for decades, based on service, trust, and relationships. They've handled everything from a child's first passbook account to a teen's first checking account. It wasn't uncommon for a long-term banker to follow a customer or member through major life milestones – whether it was applying for their first car loan, first mortgage, or maintaining a retirement account.
But as times have changed and the reality of a consumer being an "accountholder for life" grows more fleeting, many financial institutions have had to reexamine their strategy for attracting and retaining accountholders. That reflection has led many banks and credit unions – including megabanks – to create a life stage marketing and product strategy based on consumers' relatively predictable financial needs as they transition from one life stage to the next.
Many businesses also follow a similarly predictable life cycle of financial needs, yet banks and credit unions haven't fully adopted a life stage marketing and product strategy for their business customers. Microbusinesses and solopreneurs, for example, need easy ways to accept payments and handle invoicing and accounts receivable before they eventually grow into full-fledged small businesses with early funding and payroll needs. Whereas mid-sized companies require cash management and additional funding to continue scaling their businesses or to enable a physical presence. And large commercial enterprises need a full suite of treasury management and commercial borrowing capabilities as their revenues, financial models, and business complexities continue to grow.
Currently, there's a gap between what business accountholders want and what their financial institutions are providing, so the need for banks and credit unions to address this gap is both timely and real.
Small-to-medium businesses (SMBs) with fewer than 20 employees account for 98% of all businesses in the United States, and nearly 5.4 million applications were filed to form new businesses in 2021 – the most of any year on record. With so many new businesses forming on a daily basis, there's a distinct opportunity for the traditional financial services sector to effectively serve these new business relationships, especially in light of an analysis showing that 13% to 35% of all dollars in retail demand deposit accounts (DDAs) actually belong to micro and small businesses.
When you combine all of that with the fact that 67% of SMBs use one of the top six business platforms to manage their finances in conjunction with – or in place of – traditional banking services, it's no surprise that 47% of bank and credit union executives see fintech companies like PayPal and Square (Block) as a significant threat in the coming decade.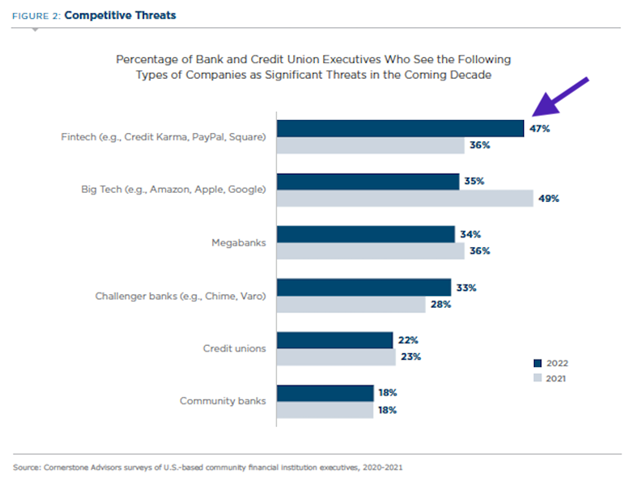 Why are microbusinesses and SMBs turning to fintechs to meet their early financial needs rather than using their primary financial services provider? Because retail bank accounts – the vehicles used by many small businesses in their early days – are transactional by nature and are limited in scope. Retail bank accounts can be used to pay bills and safely store business revenues, but rarely are they equipped to send invoices or receive payments without the help of a third-party fintech. Compared to fintech business platforms that enable invoicing, marketing, POS capabilities, budgeting, and even assistance with taxes, traditional retail bank accounts are a poor fit for newer businesses, although the price is right.
On the other hand, traditional cash management and ancillary merchant services offered by banks can fill the functionality gap, but they're often too expensive and so feature-heavy that they're a big operational lift for the business owner. SMBs going this route often pay for more than they need: common cash management features like wire transfers and even ACH payments are the feature-rich portion of the platform, but the business must still seek a third-party partner to help with essential functions like budgeting and payment acceptance.
That's why business platforms like QuickBooks, Stripe, and Shopify have become a preferred provider of financial service needs for SMBs: their platforms handle the transactional needs of the business while also providing the services a small business seeks with the ability to scale services effectively as the business grows.
These platforms aren't perfect, however. To mitigate risk for the fintech, small business payments processed through business platforms can be delayed for more than a week before finally being released to the business. And at a time in the life cycle of the business when managing cash flow can be tricky in the best of times, this delay can be painful or can even slow business growth.
For banks and credit unions, this creates opportunity. Financial institutions that intentionally develop a business strategy and banking platform that seamlessly scales with the relatively predictable life stages of the businesses they serve can position themselves to win. But only if they take the time to create an intentional life stage marketing strategy that follows a business from its early days of being run out of a retail bank account all the way through its potential growth into a commercial entity.
It's a tall order, but there are relatively easy, concrete tasks that can get banks and credit unions started on their transformation. For example, embedding basic invoicing and receivables capabilities into digital banking offerings through Autobooks can help accommodate those microbusinesses and solopreneurs that manage their finances on the go, after hours, or from their proverbial garage.
Seek digital banking solutions capable of scaling with the business. Utilize a single platform that can grow with the business by unlocking new and more sophisticated functionality when the timing is right. And take an enterprise-wide look at how deposit, lending, investment, digital, and advisory services can be pooled and bundled to close an existing service gap while simultaneously creating a path to help business customers navigate their unique financial challenges and needs at each new life stage.
Thoughtfully creating this bridge will allow banks and credit unions to provide greater support to the businesses – both large and small – that are the lifeblood of their communities, while developing new relationships and revenue sources for their institutions. With literally hundreds of new businesses forming daily, the time to start is now. That first passbook savings account customer could be the next entrepreneur!