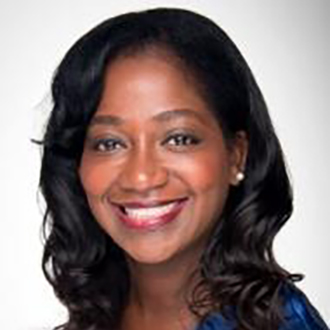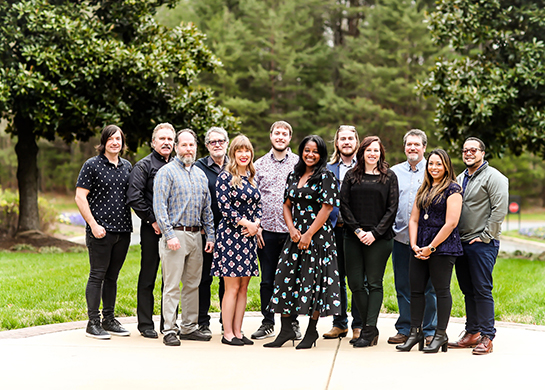 Sometimes, putting your best and brightest minds together to create breakthrough collateral and content means assembling a team that spans from sea to shining sea. For the in-house creative agency at Jack Henry, working from home is their norm. More than half of this talented design group creates solutions for our clients' most pressing problems from seven locations across the country.
Earlier this year, our creative crew – made up of story strategists, UX extraordinaires, visual virtuosos, multimedia masterminds, and print practitioners – gathered in Charlotte, NC, for a two-day, in-person summit. For the first time in a while, our eclectic bunch was in one place, at the same time, collaborating face-to-face. In our brief but uber-productive time together, we shared knowledge, inspiration, and brainstormed innovative ways to elevate future campaigns. There also may have been a "Survivor"-style game of Uno … or two.
Our team is no stranger to working at home. Especially now, with stay-at-home mandates in full effect due to the COVID-19 pandemic, we know the importance of prioritizing connection.
Whether you are new to working remotely or you're looking for ways to optimize your current work-from-home situation, we've gathered a few do's and don'ts for cultivating a productive remote environment.
Do communicate (more is more).
On remote teams, you lose the luxury of walking into a colleague's office for a quick chat. The lines of communication must stay open at all times. Communicate progress updates and schedule standing meetings to discuss changes in scope or strategy. Tools like Microsoft Teams, WorkFront, Basecamp, and Slack allow users to tag relevant stakeholders and create channels that facilitate impromptu conversations.
Don't be camera shy.
Yes, wearing yoga pants and sweats to work every day is one of the perks of working remotely. But nothing beats seeing a colleague's facial expressions and body language during a meeting. Use video conferencing to maximize participation in essential meetings or during one-on-one touch bases.
Do take breaks (often).
While studies show remote workers are more productive, carving time to take short breaks throughout the workday is still vital. If you can't leave the house for a walk, set a reminder to stretch, eat lunch, or change the scenery by moving from the den or home office to the living room.
Do minimize screen time on weekends.
Try to resist the urge to fire up the laptop and check emails or catch up on assignments over the weekend. Find digital-free inspiration from books (the real kind), painting, or gardening. Or just rest. Enjoying your weekend will allow you to return to work with a fresh, creative perspective.
Although we don't know when our next chance to connect in person will be, let's use this opportunity to build work environments in which results-driven individuals can do their best work – from any location.