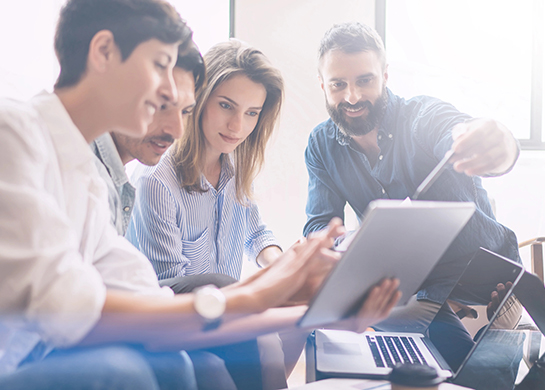 As we all strive to meet the challenges of the coronavirus pandemic, we find ourselves in a new normal due to the uncertainty surrounding the virus and our ability to respond. The good news is that community financial institutions (CFIs) have plans to deal with disaster events like a pandemic. These plans have provided the foundation for FIs' pandemic response.
As a consultant and strategist in the business continuity/disaster recovery preparedness arena, I have helped develop, test, maintain, and execute business continuity plans (BCPs) for many organizations.
In my 20-year tenure with Jack Henry, my focus has been primarily on assisting community banks and credit unions, who are required to have an effective BCPs, develop and test their plans.
Since I work closely with CFIs on creating their plans, I was curious to see how they were holding up and if there was anything insightful they've learned. I reached to a number of the banks and credit unions I've worked with over the years and asked a set of questions to learn more about their response to the pandemic.
What measures has your bank or credit union taken to protect employees, customers/members?
These measures include improved work from home capabilities, with meetings held virtually. Business travel is restricted for employees who regularly travel. For employees who are still working on-site, measures have been taken, such as closing the lobbies and having necessary transactions occur on an appointment-only basis and relocating employees to other locations to support social distancing guidelines.
As far as pay goes, CFIs have established various pandemic pay policies. Some are paying for time off for one or more of the following: illness, necessary child or family care or "high risk" situations. Others are waiting to see what Congress will pass or requiring employees to use sick/personal days.
To protect customers and members, banks and credit unions are requiring employees to wear gloves and masks in some cases and have also increased the frequency of cleaning, including the door handles, surface areas, phones, chairs, VAT tubes, etc. Some branches have even switched to strictly drive-thru operations. Those who haven't are accepting customers and members on an appointment basis and limiting customer movement within the location itself.
Some financial institutions are also disinfecting after each customer departs. Others are utilizing infrared thermometers to scan customers/employee's forehead before entering the facility.
How has service delivery been impacted?
CFIs have encouraged customers or members to use digital channels and have also extended ITM hours. They're monitoring ATMs/ITMs in order to replenish cash when needed. In some cases, banks and credit unions have designated separate drive thru lanes for business and consumer interactions.
Many have waived transaction fees on services and late payments but have also issued daily withdrawal amounts for customers. Other banks and credit unions have increased daily loan amounts. These changes have resulted in increase in phone traffic having to do with assurance of funds, loan deferments and increase lines of credit, account transfers, etc.
How have you dealt with vendors, i.e. delivery of services, limiting access, etc.?
CFIs are prioritizing vendors in terms of need and then those vendors that need to gain access by appointment. Those vendors who don't need access deliver packages to the doorstep.
Some banks and credit unions even developed a list of back-up vendors for services if their primary vendors are unable to deliver services. Others report that all of their vendors are very supportive, and all services are currently available.
What are the key lessons learned from dealing with the crisis?
On their BCP:
Some banks and credit unions commented that they had been through hurricanes and other natural disasters, but this pandemic is far worse than those disasters. The biggest difference is that in this case, they are dealing with the unknown, particularly its duration and impact on the nation's workforce and economic stability.
Others said their disaster testing of a pandemic scenario just focused on a regional outage, not a nationwide event where a massive amount of businesses closed, and mass unemployment flourished. Future testing will take all the current elements into account.
A few noted it's important to ensure that the people in charge of the BCP/Pandemic plan have the proper authority and backing to get things done through others.
It's crucial to document activities as they are occurring to improve BCP.
Stay flexible and be prepared for additional waves of the virus.
On general preparedness:
Keep a large amount of supplies on hand at all times.
Partner with other organizations for resources and information, i.e. state banking associations, local banking user groups, regulators, local business organizations and local government, banking/credit union leagues.
Anticipate in advance what may occur and act. Don't necessarily wait on direction from other agencies, i.e. government, etc.
Get executive management and the board involved early.
Use advanced technology strategies for delivery of services, i.e. digital channels, e-signing, remote deposit capture, etc.
On personnel:
Have separate conversations with employees to understand their personal/family needs.
Expand work from home capabilities to additional employees.
Provide employees with badges and credentialing indicating that they work for your bank and are part of the financial sector and essential services infrastructure.
Have work extensions forwarded to cell numbers for better access to key personnel.
On customers and members:
Customers/members can be ruder and more aggressive than normal based on their personal situations and you need to be more patient and understanding.
Communicate with customers/members on the increased vulnerabilities of cyber-attacks.
Provide honest and timely information to employees/customers/members.