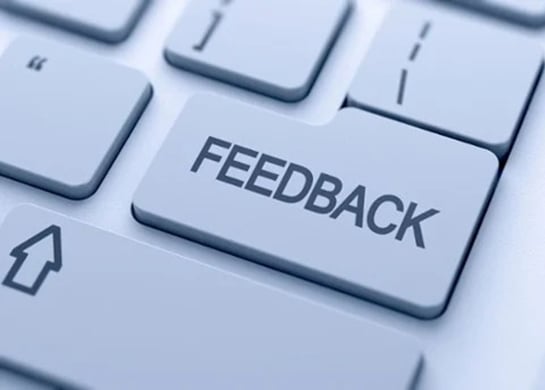 Are you one of the 72% of American online consumers who would prefer to find the answer to your question on a company's website rather than call or email the company? If so, this post is for you.
One of the first places to turn to for help is the company's FAQ or help content. If you work within the financial technology or services industry, you most likely aim to find the answer to your question by yourself because this should be the most time-effective strategy. As a customer, you consume a great deal of content throughout your day. In fact, according to the first-quarter 2018 Nielsen Total Audience Report, American adults spend over 11 hours per day consuming content. So, when you are searching through help content and your answer is nowhere to be found, you gradually get frustrated.
You may dread having to explain your problem to someone over the phone. You most likely don't want to call the company unless you have a complex question or problem where human assistance and reassurance is needed. All you want to do is find your solution as quickly as possible.
Even though online help creators have the best intentions, the help may not be what you need. The answer you're looking for may be too difficult to find, buried in insignificant content, or just not there. At this frustration point, you probably feel like you have two options: give up your search all together or contact the company through email or phone. But what if you had another option that you've become so used to overlooking that you haven't even thought to take advantage of it? You could leave feedback on the help.
When you leave feedback, technical writers like myself read it. Technical writers research your content pain points, contact subject matter experts on how to improve the content, and provide answers to your unanswered questions. When you leave feedback, not only are you helping prevent others from experiencing a never-ending solution search, you are also helping your future self. You may return to this content in the future and bump into the exact same issue.
So where do you leave feedback about the help? There are multiple ways that companies may ask for documentation feedback, but here are two common feedback opportunities that you may have overlooked in the past:
Comment Boxes

When you first think of comment boxes, you may be thinking of the ones you see on social media. You know, the ones where you keep tagging your friends, begging them to buy you the latest and greatest Golden Girls Christmas sweater? Well comment boxes strategically placed at the bottom of help and FAQ content assist in an important goal: improving help content to better serve you. These comment boxes may lead with a question, such as How can we make this page better? or What can we improve in this topic? Companies that provide comment boxes like these are giving you the opportunity to speak your mind. Nestled inside every great company's core is the desire to give you the best service. If that company's help content didn't help you, consider leaving a comment so they can better serve you, and others, in the future.
Figure 1: Example of a content comment box

(Source: https://www.helpscout.net/blog/customer-feedback/)
Feedback Forms

The feedback form is the comment box's Type A cousin. Feedback forms are typically hiding behind a little message icon and although they try to play coy, they are dying to be filled out. Feedback forms have controlled fields which allow you to provide feedback in a structured, specific manner. As suggested by Katie Bennett in her post, Help Me Out: 4 Ideas for Leveraging Help Documentation, leaving specific feedback allows writers to know exactly where and what your content pain point is. Feedback forms guide your responses so you can provide specifics on the content issues you are experiencing. Some forms may ask you to rate your experience or provide categories to work from such as typos or content corrections. This allows you to provide the human behind the screen the context of your frustrations. You can relay where you were reading incorrect content, explain what you want changed, and answer product-specific questions that will aid the writer in the update process.
Figure 2: Example of a feedback form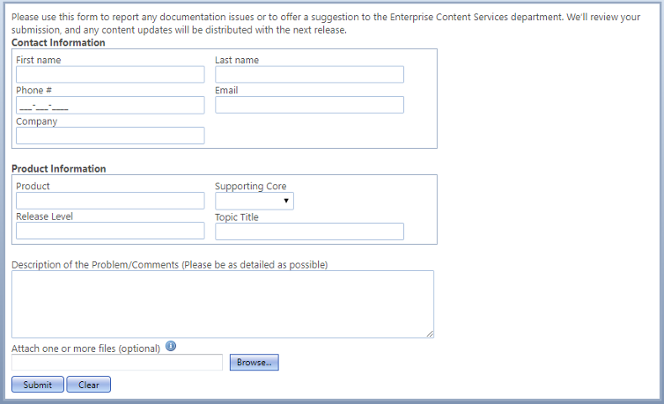 (Source: https://documentation.jackhenry.com/)
As a technical writer at Jack Henry & Associates, I rely heavily on feedback. Scott Tousley, Growth Marketing Team Lead at HubSpot, summarized my feelings best when he wrote, "If we don't know what's right, we can't do more of it. If we don't know what's wrong, we can't do less of it. Without customer feedback, we are destined to fail. If we don't know how our customers feel, what makes them tick, or where they are frustrated … we will fail."
When I lack customer feedback, my margin of dissatisfaction is unintentionally widened because my content may not be what you need. For those of you working in the financial technology or services industry, you might access multiple companies' products and content throughout the work day. For the companies that you work with on a day-to-day basis, tell them what content you need at your fingertips to be successful. Writers want to hear feedback about their content so they can improve it to meet your needs. As a technical writer, I am here to support you, so you can support yourself.
During your next wormhole search experience, before you give up entirely or contact the support team, will you consider leaving feedback about the help?