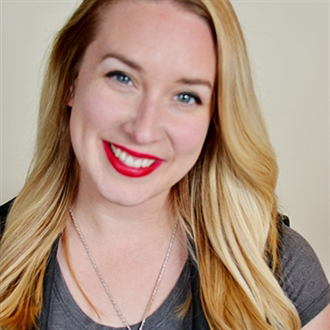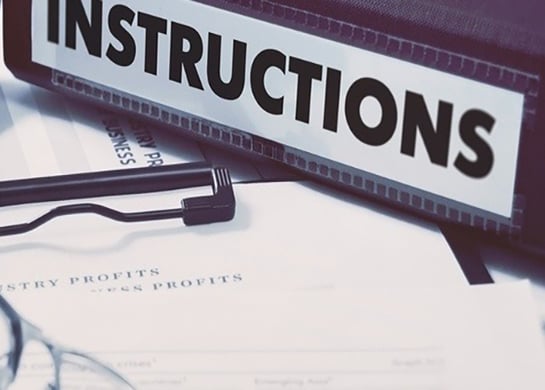 At best, it provides valuable information or helps you figure out how to complete a task. At worst, it's an annoying last resort. As a person who writes documentation, I want everyone to have a great experience with help documentation. I've come up with four ways your financial institution can interact with software help documentation on a daily basis.
1. Go on a Hunt for Help
One of the worst things that can happen to a documentation team is hearing that their audience isn't even aware that their documentation exists. Yet, this is something that happens to my documentation department all the time! If you're using a piece of software in the financial services industry, chances are high that there's a team of people working on relevant help content.
Take a few moments and see if you can locate the help in the various software programs you use to do your job. Help might be accessed in popup windows, in tooltips, by selecting a question mark icon, or by selecting an option inside a menu. Sometimes help documentation is stored outside of the program interface on a website. In some cases, documentation is available in more than one location or format.
If you can't find documentation, ask a representative from the software company. You may be surprised to find that you have more documentation available than you realize.
2. Use Documentation Before You Need Help
Help documentation isn't just a last resort when you have a problem. Try visiting documentation when you have some downtime or when you want to learn more about a new program.
Reading documentation before using a program is a great idea because you may adapt to it more quickly and learn tips and tricks you never would have discovered otherwise. Even after using software for a long time, chances are you can still learn something new from looking at the documentation.
Another opportunity to look at help documentation is when your financial institution is considering purchasing a piece of software. If you're on the decision-making team, request access to the help documentation for the software in question. This is a great way to become familiar with the software's features. Additionally, the quality of the documentation can sometimes speak to a software company's attention to detail (or lack thereof).
3. Search for Content
If you're lucky, your software may contain context-sensitive help that provides the appropriate documentation based on your location in the program. If you have this help, it isn't too hard to find relevant information. For all other cases, you can try these strategies.
Look in the navigation or table of contents to see if you can find a specific topic. Many help systems have a hierarchy of information that starts with general topics and gets more specific with each subordinate level of topics.
See if a search feature is available in your help, and try it out next time you feel overwhelmed by a huge cascade of help topics.
4. Leave Some Feedback
If you never leave feedback for help documentation because you think it's going into a black hole, think again! I can't speak for all software companies, but the technical writers at Jack Henry & Associates work on feedback requests regularly and use these suggestions to make a direct impact on documentation. Explore your software documentation to see if it has an option to leave feedback, messages, or comments. Your comment could lead to improved documentation for everyone who uses the software in the future.
Here are examples of helpful feedback to leave for authors:
Notify us of inaccurate information. For example, if you complete a task using documentation, and the written steps do not match the steps in the actual program, send feedback!
Suggest how we can make a topic easier to find in the navigation or table of contents.
Give us ideas for additional information or tasks that would be helpful to you.
Tell us how we can make an idea, concept, or task easier to understand. For example, if you think a task would be easier to understand with pictures, let us know!
When you give feedback for help documentation, try to be as specific as possible. Consider including the following information in your request:
Titles of documents and pages, if you're recommending specific changes to existing content.
Preferred method of contact for the writer to ask follow-up questions.
I hope this information has given you a fresh perspective on how to take advantage of the help documentation available for your financial institution's software programs. Now, go get some help!
---
Are you a Jack Henry customer looking for software assistance? Check out our documentation on our For Clients portal.