Author: Pat True, RTrue@profitstars.com
According to the Commercial Finance Association's annual survey, asset based lending (excluding factoring) commitments rose to $216 billion by the end of 2014, with funded balances reaching $90 billion. This represents a 12.3% increase in funded balances from 2013. Overall credit line utilization rose 41% for the year. During a year that saw a return to commercial real estate lending for many, working capital lines were also clearly a factor. This trend was recognized by regulators as the OCC distributed new guidance for management of asset based lines, recognizing that banks are doing more in this arena. Times like these call for a return to the fundamentals of working capital finance. Among these are the five keys to depending on accounts receivable as a repayment source:
Strong initial credit decision

Accurate and timely information

Control of the cash (payments from account debtors)

Sound monitoring practices

Protection against changing circumstances
Improvements in technology have enhanced every one of the five keys. Account management systems today provide fresh daily information to lenders rather than a dependence on borrowing base certificates or other monthly data. What's more, this information is designed to match the accounting system of the borrower, and new verification techniques can help to assure validity. Systems also reveal trend data regarding the performance of key debtors as well as individual invoices. As you evaluate your financial institution's strategy for working capital financing, consider whether you would attempt to develop this capability internally or work in partnership with a third party vendor. Consider these questions:
Does your organization have a formal credit policy addressing the unique characteristics of working capital lines?

Do you have systems in place that will provide accurate and detailed information regarding your borrower and their account debtors?

How fresh is the information you are using to make decisions on advances under each line? Is it refreshed daily or is it based on a once-a-month process?

Are you requiring account debtors to remit payments to an ACH account or lockbox that you control – thus reducing the likelihood of evergreen lines and assuring the line becomes a self-liquidating facility?

Does your current system notify your lending staff when circumstances change within the relationship? Does it incorporate risk triggers and automated alerts thus allowing for an exception management process?

Have you considered the use of credit insurance for larger account debtor exposures?

Have you identified the industry sectors that would be the most likely targets in your market area, as well as those that involve higher risk due to the nature of the sales transaction?

Does your system foster consistency among lenders and lending units in regards to monitoring of your revolving lines?

Last but certainly not least, is your approach to working capital financing profitable? Does it reward your bank for the service or has it simply become a loss leader for other products and services?
One last factor to consider is the size of your targeted asset based lines. While many lines in the industry exceed one million dollars, consider a strategy that allows you to attract the younger emerging businesses,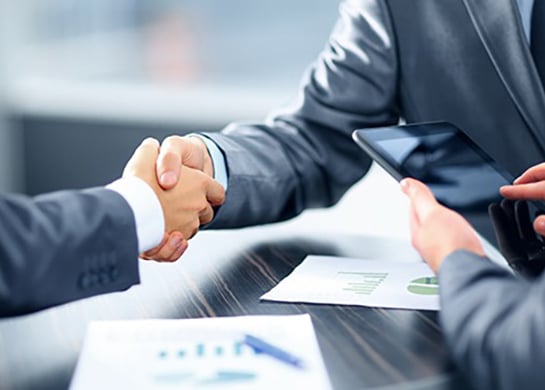 typically two to five years old. Line sizes for this group will most likely be in the $250 - $750k range. In order to effectively manage this business, you need a system which offers efficiency. By developing these relationships earlier, though, you diversify risk across the portfolio and you win them earlier in the business life cycle. These businesses are likely to be longer lasting clients of your institution and enjoy at least six or seven other products, representing a full range of financial services. As they grow, they become less dependent on working capital financing and more on cash management services.
If working capital financing is not part of your overall market strategy, consider why? Evaluate its place in your organization as well as the inside or outsourced expertise needed to make it happen.