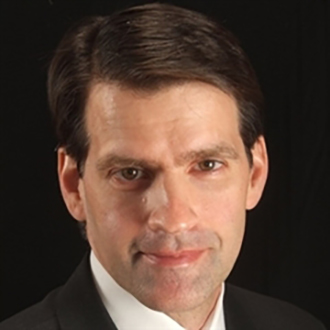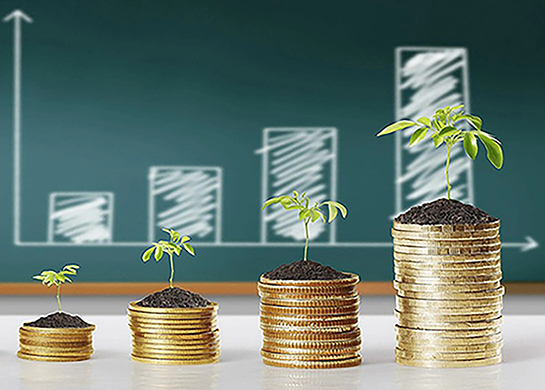 What is a core deposit? A core deposit is defined as a series of deposits that form a stable source of funds for lending banks. Community-centered financial institutions are facing increased challenges when attempting to grow core deposits. In the most-recent CSBS Survey of Community Banks, released in October, core deposit growth ranked higher than any other challenge faced.
Source: https://www.communitybanking.org/~/media/files/publication/cb21publication_2019.pdf
In an era of increased competition from large banks as well as non-bank entities, what can community-based institutions do to most effectively rise to the challenge? When surveyed, 92% of respondents said that increased competition was an important factor in gaining and retaining core deposits. As to where that competition is coming from, the responses were similar when considering both transactional and non-transactional deposits.
When developing your strategy, it is important to reflect on whether your own institution relies more heavily on transactional or non-transactional accounts. As you can see from the table below, smaller institutions tend to rely more on transactional accounts.
The rates offered to attract core deposits is obviously a key ingredient to tackling the competitive challenge. That however, tends to be a bank-by-bank decision based on your own local market strategy as well as your asset mix. Beyond rate, what can organizations do to maximize their effectiveness when working to generate new core deposits?
Here are four strategies to consider for increasing bank core deposits:

Strategy #1

: Internal Collaboration and Cross-Selling
Cross-selling with other services can help to solidify your core client base. With this strategy, both your key branch personnel and your lenders become the focal point of selling other banking services. Perhaps there is no better example than the cross-sale of lending and treasury management. By deploying a joint calling strategy within your team, you can impact market share while also growing the knowledge base. A recent study by the AITE Group investigated this subject:
With spreads having been so low for so long and a rising fed funds rate, senior management teams and their senior line managers are responding with an almost single-minded pursuit of deposits, supported by three goals:
Embracing lending as the tip of the spear that, despite its poor profitability, fields opportunities to acquire deposits, primarily through treasury management services

Maximizing collaboration between lenders and treasury management salespeople

Treating all products and services as equal in pursuit of overall relationship profitability and deposits as a funding source
Source: July 2019 AITE Study - Collaborating for Funding and Deposits in Lending and Treasury Management
Strategy #2

: Increase Small Business Banking Activities
While loan demand is likely to be less in 2020 than previous years, expanding your current relationships will pay off by helping to retain clients longer. Everyone knows that the number of services a client receives from you impacts their retention rate. Most community banks already offer services such as remote deposit capture that can tie a client more closely to your organization. The battle for deposits will be won or lost in the field of both consumer and small business lending activities. The more you can do to attract loan clients, especially businesses that bring growing transactional accounts and consumers who bring growing non-transactional accounts, the better off you will be.
When working to attract business accounts, not all businesses are created equal. A recent study by the correspondent division of Center State Bank reveals that some industry segments offer a greater deposit benefit than others. They listed their top 15 as follows:
Source: https://csbcorrespondent.com/blog/top-15-industries-where-banks-can-find-deposits-2019
Strategy #3: Transactional Deposit Benefit Packages
For decades, banks have embraced the concept of associating enhanced services with transactional consumer banking accounts. A key player in this space today is StrategyCorps. By tying mobile benefits such as cellphone protection and roadside assistance accounts, they are helping banks increase client retention. Such services can also help you increase customer profitability per account while competing on something other than rate. This is an area where community banks are currently behind larger institutions. According to Strategy Corps, "just 10% of community bank customers and 16% of credit union members say their checking account earns rewards. That's in contrast to 26% of megabank customers and 20% of regional bank customers."
Strategy #4

: Effective Promotional Strategies
It's one thing to offer competitive services, but it's another to promote those same services. In recent years, community-based institutions have found themselves competing against large banks and non-bank financial service firms that have almost unlimited resources. The best example might be lenders that advertise during the Super Bowl. How can you compete against that? The answer is to go back to grassroots. As a community-based organization, utilize social media to get your message out. Some community banks today are doing an extraordinary job of keeping themselves front-and-center in their customer's eyes through social media and other inexpensive online strategies. In order to be effective, though, you need to engage your employees. How many of your employees today have updated LinkedIn profiles? How many of them are connected to your institution? Do you have a marketing strategy that drives your outbound content on social media sites? All of these are important questions to consider. They can also lead to more deposits through longer client retention and new relationships.
In addition to increasing core deposits, these example strategies further engage you and your team in the local community by working closely with both consumers and small businesses. The resulting organic growth is aligned with your own corporate and community mission, and the method is less costly than deposit growth through acquisition or rate competition. While 2020 may prove to be a challenging year in this regard, you'll gain strength by going back to your roots and your community benefits.
Like this article on core deposits? You can receive similar insights in your inbox when you subscribe to our Commercial Lending blog.