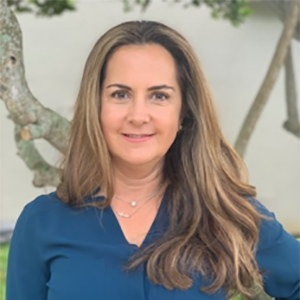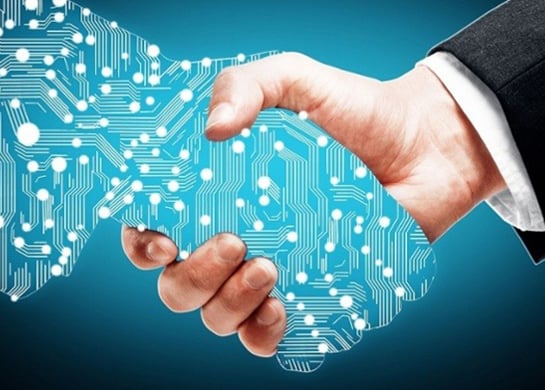 Fintechs emerge
There's always been a lot of competition in the banking business. Big banks, community banks, credit unions and eventually online-only banks compete for market share, investor dollars, and consumer trust. Back in the early 2000s, the notion of focused Fintechs emerged. PayPal was one of the first true Fintech firms. It received its first wave of funding in 1998 and later launched a mobile payment platform specifically for Palm Pilots and PDAs (personal digital assistants). Remember those? In addition to PayPal, other early Fintech players included Mint and Square. Mint created a personal finance management dashboard in 2006 and Square launched a mobile point-of-sale terminal in 2009.
Since then, Fintech firms proliferated across the globe. Fintech really broke onto the scene as a disruptive force following the 2008 financial crisis. Now there are numerous different categories of Fintech vendors ranging from payments, to lending, insurance, and digital identity.
BigTechs converge
Just when we think we have Fintech figured out, we start to hear about BigTech. BigTech might seem like simply a reflection of just how powerful and important companies such as Google, Facebook, and Amazon have become. But it's also a sign for the financial services industry. The term "Big" refers to something immense or highly influential. The industry does not lay out the term "Big" willy-nilly. The history of the label "Big [insert name]" to an industry is typically not done out of respect or admiration. It is done out of loathing and fear – and in preparation for battle.
There are a few notable examples of how the term "Big" came about in this scenario. In the 1970s, there was "Big Oil"; in the 1990s "Big Tobacco" emerged; in the early 2000s "Big Pharma" came into play. Later in the mid-2000s, the term "Big Bank" was commonly used. And finally, around 2013, "BigTech" was introduced, as firms like Google, Apple, Facebook, and Amazon gained the stock market's attention and ultimately the consumers admiration[1]. Many experts believe BigTech, not Fintech, has the potential to cause the "biggest" disruption in banking, payments, and insurance. However, the nature of disruption is change, which sometimes can be good, especially in an industry that has been somewhat slow to keep up with fast-paced consumer and technology demands.
Community FIs transform
The financial services industry is being reshaped by both Fintech and BigTech companies. Fintechs are redefining the customer journey by responding to customer expectations driven up by BigTech companies such as Google, Apple, Facebook, and Amazon. The BigTech companies also loom as potential future disruptors to the financial services industry due to their market position, consumer base size, digital expertise, and payment strategy.
BigTech firms are also notorious for their ability to leverage data and consumer insights to offer a unique and personalized user experience to fully engage consumers. In addition, firms like Amazon can offer bundling of services with the traditional banking account like discounts and free shipping on purchases, cell phone damage protection, ID theft protection, and roadside assistance. The reality is that Fintech and BigTech are both disruptors – disruptors to the customer journey, disruptors to the user experience, and disruptors to the banking and payments ecosystems. Both firms are intent on being embedded in the consumer's daily life.
How do community financial institutions (FIs) get past the buzz and figure out what it all really means to them? First, they have to realize that great disruption can lead to great collaboration. According to the Capgemini World FinTech Report 2018[2], "Financial services customers no longer rely on one or two firms. Instead – in pursuit of an efficient, portable, and delightful customer journey – they pick and choose from among traditional and not-so-traditional institutions to best meet their dynamic needs." This collaboration is taking shape in the form of open banking. Open banking uses APIs (application program interfaces) to act as an intermediary to allow two applications (or two companies) to talk to each other. APIs have been leveraged in banking settings for years, yet given breakthroughs in advanced analytics, APIs are receiving renewed attention as a means to enhance the delivery of financial services for banks and credit unions of all sizes.
Community FIs are in a prime position to establish these types of partnerships, and they have lots of choices. Finding the right partner is essential to successful collaboration. FIs can partner directly with Fintech firms and/or integrate with BigTech firms. They can also wisely choose to partner with other firms who collaborate directly with Fintech and BigTech. Such partners would include their core provider, payment processor, digital banking platform partner, or others. These types of firms build their business on integration, a model which community FIs can easily leverage. These firms spend large amounts of money researching the industry, interviewing vendors, and conducting competitive market analyses. Community FIs are also great partners; they bring the benefit of regulation, consumer trust, deep legacy data and strong customer relationships. It is a win-win opportunity for both the community FIs and the Fintechs, or BigTechs, they choose as their partners.
[1] Big Tobacco. Big Pharma. Big Tech?, Slate.com, November 2017
[2] World FinTech Report 2018, Capgemini, February 2018