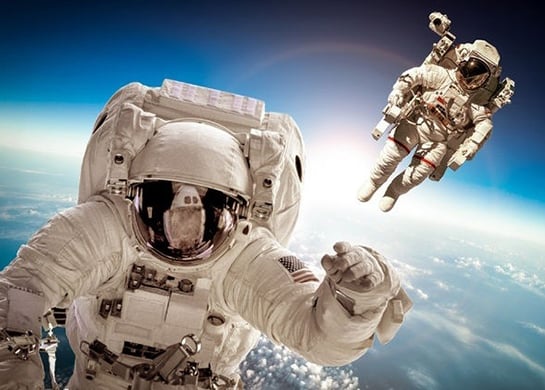 Conditions within the commercial lending sector during the past ten years have led financial institutions to seek greater efficiency throughout the loan fulfillment process. The demand for more integrated lending platforms is produced by three distinct market conditions:
The rise of alternative third-party lenders since 2010.
The need to increase production speed and reduce costs, in part due to the competitive pressures created by the new alternative lenders along with historically low net interest margins.
The need for data integration to allow previously disparate systems to communicate with each other.
This third item, data integration, will make it much easier for institutions to manage risk and comply with upcoming changes to the loan loss recognition standards put forth by FASB.
The graphic below demonstrates just how dramatically the market for commercial loans has changed during the past 10 years. FinTech lenders, including marketplace, online, and peer-to-peer firms, have begun gaining market share across all categories of commercial loans, especially loans less than $250k. According to a recent study by the Harvard Business School, 70% of business applicants are seeking loans less than $250k, while 60% are looking for less than $100k.
As recently as 2015, online applications represented 20% of all commercial loan volume. Recent Federal Reserve surveys have pointed out the service deficiencies of these firms, yet borrowers like the ease of use, decision speed, and overall efficiency of the new lenders.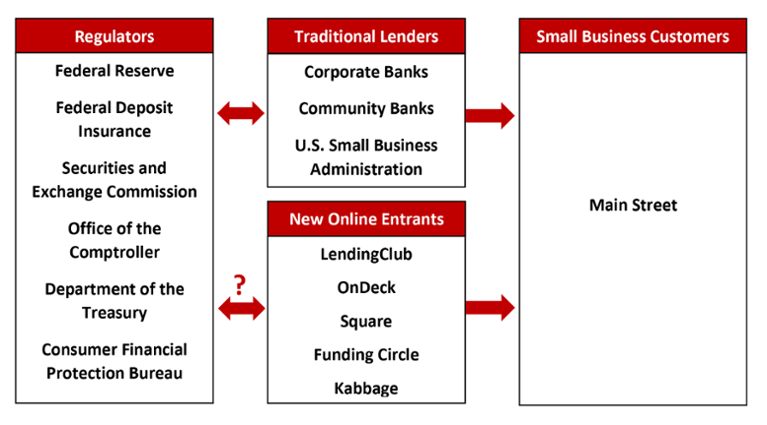 Source: Mills, Karen G. and Brayden McCarthy. "The State of Small Business Lending: Credit Access During the Recovery and How Technology May Change the Game." Harvard Business School
As lenders of all shapes and sizes compete for commercial loans, there has been a trend toward automation within lending platforms. In fact, there is a FinTech style "space race" brewing to develop a fully-integrated system that can carry the borrower through the entire buyer's journey, from online application, to funding, and through the relationship management phase of the lending process. While alternative lenders have their weaknesses, and have a lot of ground to make up in terms of market share and satisfaction, they have clearly been a market disruptor.
Banks should take notice. There are roughly 30 million small businesses in the US, and 5.8 million of them are large enough to have employees. As business confidence scores reach 12-year highs, the market for small business loans is likely to heat up in 2017.
With the entry of these new players in the commercial lending space, many financial institutions have begun to analyze their own methods of receiving applications, collecting financials, and making initial credit decisions. Banks in general have been rated poorly for the complexity of the application process, as well as the timeliness of the decision to approve or deny a loan. Many are now choosing to automate internal functions in order to speed the process, adding significant efficiency to the communication between the lender and the applicant.
Traditional financial institutions, which can take two to four weeks to approve and document of an average commercial loan, are now competing against non-bank lenders that offer to serve that need in a matter of days. While institutions realize they cannot match their speed in all cases, there has been a significant push to increase lending efficiency in response to these changing market conditions. That leads us to the developing need for upgraded commercial lending platforms.
During the past year, ProfitStars Lending Solutions has seen more than fifty institutions begin using our lending platform, and many more institutions are beginning to seek integrated solutions such as these. With that shift toward automation in mind, we have produced a checklist you can use to evaluate lending platforms during your own due diligence process. This comprehensive list highlights the major functionality you should consider before licensing a lending platform.
During your search, we sincerely hope that you will take the opportunity to see what our Commercial Lending Center Suite™ of services has to offer.