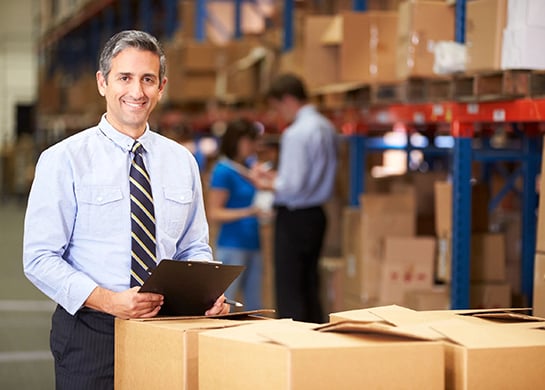 Every financial institution (FI) has good customers and prospects who don't quite qualify for a commercial line of credit. Reasons abound: they haven't been in business long enough, their concentration ratio has changed since their last review, they've been downgraded, etc. They aren't necessarily a failing business − in fact they may even be growing − but for whatever reason, they don't meet your financial institution's requirements and traditional financing is not an option.
One way institutional lenders can help is by embracing receivables as collateral to offer A/R financing or factoring to commercial clients, a move that more institutions are beginning to consider. These solutions allow FIs to take on (or retain) commercial customers that don't currently meet their traditional lending standards and help them grow, with the goal of transitioning the commercial customer into a more typical loan product when they are ready.
For the uninitiated, accounts receivable financing involves a business selling its accounts receivable (invoices) at a discount to a financer, and the financer (rather than the business) collecting payment. Often small businesses struggle, not for lack of business, but because their work is seasonal, their debtors are slow to pay, or they are simply growing too fast. A/R financing and factoring have a long history of helping such businesses get off the ground, improve their portfolios, and weather challenging times.
Although it is frequently a short-term solution, many businesses work with their A/R financer long-term, developing a symbiotic relationship in the process. A friend of mine who was a banker for many years recently relayed an interesting story that illustrates this.
In the run-up to Y2K, her bank had to audit all their A/R relationships to make sure they were compliant. One of their A/R finance clients was a one-man shop that manufactured nuts and bolts for the aerospace industry. The owner was an excellent client of the bank, but because his contracts were seasonal and his debtors were slow to pay, traditional financing was too difficult for him to obtain. A/R financing, however, was a perfect fit. When his business was audited for Y2K compliance, the bank found out how just how perfect.
Not only did A/R financing ensure he got paid quickly – and relieve him of having to track down his debtors – it did so despite the fact that the business owner did not even own a computer! He was still tracking all his invoices in a ledger, and because he did all his banking at this particular institution, he was able to rely on it to handle his accounting as well.
The owner saw the discount he paid to the bank for A/R finance as a fair replacement for what he would've spent doing his own accounting or hiring a firm. The bank had an excellent customer in terms of accounts, and the business had a financer invested in the success of the business.
A/R financers and factors often fill a kind of consulting role for their clients, educating them about their accounts, checking credits, and giving advice, because it's in their best interests for clients to succeed.
Obviously, there is risk involved, as there is with any type of financing. That's why attention to detail and a solid management solution is critical for both the lender and borrower.
A good solution will not only keep track of every invoice submitted, but also follow debtor and industry trends to shed light on what the future may hold. Excellent tracking and in-depth reporting can inform future purchasing decisions for the institution and can be used consultatively by clients, helping them anticipate which debtors might be good to work with and those to avoid.
This is precisely the kind of open communication that forms the basis of a solid financial relationship.
Like this article? You can receive similar insights in your inbox when you subscribe to our Commercial Lending blog.