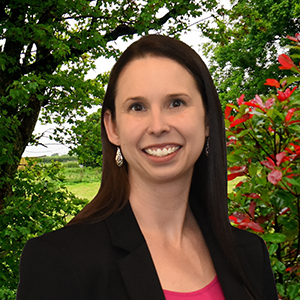 Quick poll: how many financial providers do you use?
If you answered 30 to 40, you're right in line with today's Gen Z or Millennial couples. It's a figure that sounds shocking at first, especially to those of us who've been around the financial services industry for some time. But, as Ron Shevlin said recently, "In our quest for more convenience in our financial lives, our financial lives have become more complex to manage."
Back when I was new to the industry and working on the teller line, I never would've believed it possible. Banking technology was younger then. I kept my adding machine tapes on a spindle and balanced my drawer by hand, using pencil and paper.
Digital banking (or online banking as it was known back then) was relatively new, and I was obsessed. What was this thing that allowed me to pay my bills without writing out a check or remembering to buy stamps and envelopes? To check my balance any time of day or night?
Fast-forward a bit and suddenly, app-based banking appears. At the time, it was pure magic, and clearly could only continue to simplify my life. But according to Shevlin (and after reviewing the apps on my phone), that's not how things have panned out.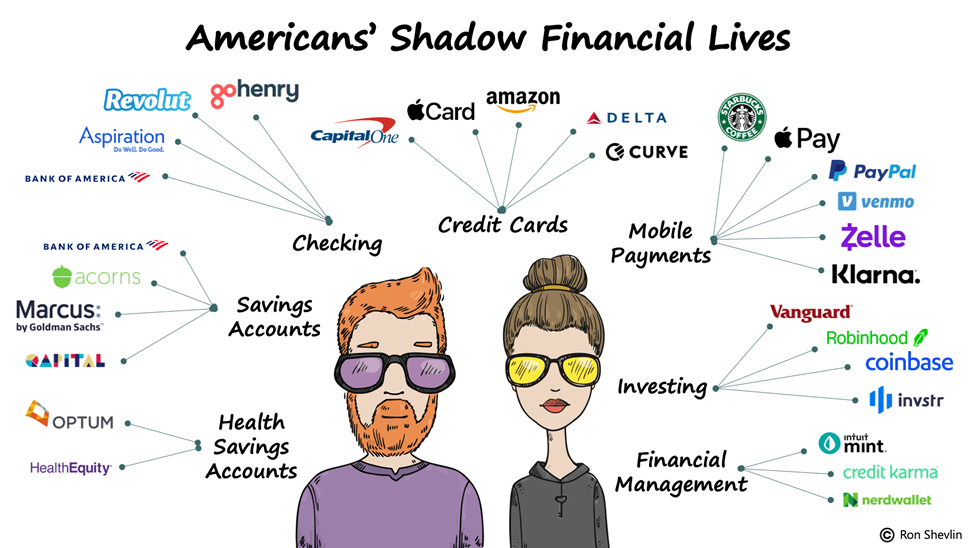 With digital apps and 24/7 access to all manners of financial information or transactions at the tips of our fingers, Americans are increasingly transacting outside the four walls of the branch.
So, what does this mean for banks and credit unions? It means it's time to leverage open banking and a unified digital banking platform to simplify the experience, and put your accountholders back in the center of the banking experience.
Embedding In Versus Embedding Out
Many banks and credit unions still equate open banking with sharing their banking charter and regulated rails with big techs and fintechs. Those organizations are embedding out – making use of an outside app to gather depositors or process payments, while removing themselves from any actual relationship with the accountholder.
Embedding in, on the other hand, allows banks and credit unions to curate the best partners and experiences for their accountholders and make them available through their native digital banking interface. Through the use of open APIs, embedding in is a fast, easy, and inexpensive way to bring the functionality your accountholders are seeking outside of your app into a single, unified experience.
Banks and credit unions seeking to retain first-app status might consider embedding functionality like:
Digital deposit or loan applications that capture the authenticated user's information, to help eliminate data entry.
Appointment

-

setting functionality

,

making it easy for your accountholders to schedule time with your branch staff .
Instant P2P

p

ayments that allow fast and easy money movement, like Zelle®.
Enhanced

c

redit

c

ard

m

anagement to allow accountholders with a bank or credit union credit card to pay their balances and manage their cards.
Personal

f

inancial

m

anagement tools, including dashboards and actionable insights.
Digital

i

nvoicing

,

such as Autobooks, for the solopreneurs and folks with a side hustle, running their business out of a personal account.
Through the use of publicly available open APIs and digital banking platforms built using industry-standard programming, it can be easy and inexpensive for banks and credit unions to add these capabilities for their accountholders. Look for platforms that allow your organization to embed in the fintech solution of your choice or develop your own solutions using in-house talent or contracted developers. Looking for an even lighter lift? Check in with your digital banking provider to learn about integrations that are already available or may have come online since you first launched digital banking.
Today's app-based, digital-first world may not have simplified our lives in the way I imagined back in the early days of my banking career. But banks and credit unions can still seize the opportunity to improve the accountholder experience by thoughtfully embedding in the tools and features that will keep their accountholders coming back for more.
---
Need some inspiration on how to get started? Check out how Simmons Bank customized their digital experience using the Banno Digital ToolkitSM or check out the on-demand replay of Unlocking the Banno Digital Toolkit for Embedded Fintech.