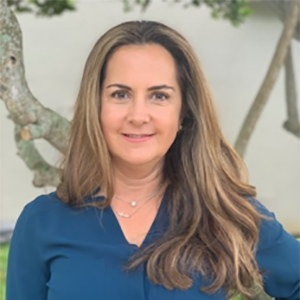 Most everyone would agree that technology has vastly changed the way we live our daily lives. With more than 203 million daily active users, Snapchat has taken over the way we communicate.1 When meeting someone new, the majority of Millennials and Gen Zers ask for a person's Snapchat rather than a phone number. Gen Z uses TikTok – which was the most downloaded app worldwide for the month of September (2019) – to view the latest music, fashion trends, and how-to videos.2 Amazon has changed our shopping habits, with 92% of Americans reporting to have brought something on Amazon.3 And now, one in two adults with a U.S. bank account has access to P2P payments via Zelle right in their mobile banking app.4
Money movement is evolving. Gone are the days of consumers pulling out their checkbooks at the cashier's register to write a check. Consumers want a fast, easy, and reliable payment experience. Debit cards are the preferred payment method at the point-of-sale.5 The same goes for paying a person. I absolutely hate when I receive a paper check. Even though I use mobile remote deposit capture, I don't want to have to deal with depositing the check. I want the payment directly deposited into my account – with no action on my part. Thankfully, P2P payments are now gaining traction. And lastly, there's bill pay. I don't want to spend 30 minutes writing checks to pay my bills; and I certainly don't want to visit six different websites to pay each bill individually. I want one place to view and pay all of my bills electronically. My financial institution's website is my preferred way to pay bills. It should go without saying that money movement is evolving. Digital banking and payments are the best way to meet today's consumer needs. By 2021, 199 million consumers will use online banking and 152 million will use mobile banking.6 Payments, in particular, create many critical moments of need in our daily lives. By combing digital banking and payments with personal, human service, financial institutions can create lifelong digital banking loyalists.
Our money experiences, or money moments, form how we view those that store, protect, and grow our money. Money affects everything. It affects where we live, how we dress, what we eat, and what we do with our spare time. It affects what we can give back to our local community. More than that, it affects the actual quality of our lives in multiple ways. It's how we react to money in moments of need that can set a financial institution apart from its competitors and form lifelong relationships with end users. Money moments of need in payments can fall into two categories: making a payment and receiving a payment.
Examples of meeting a money moment of need while making a payment could be:
The farmer working in the middle of the field, realizing he has to pay his grain supplier for a delivery arriving this afternoon.

The busy mom who forgot to pay the electric bill and needs to avoid a late fee.

The college student who forgot to pay this month's rent.

The newly employed Millennial who needs help with debt management.
Examples of meeting a money moment of need while receiving a payment might look like:
The delivery worker who gets paid upon delivery of each item.

The father who's waiting to receive an insurance claim to rebuild the family home.

The teacher who relies on instant payments to purchase class supplies.

The small business owner who needs advice on cash flow.
Financial institutions hold the key to nourishing money moments. Today, alternative payment methods are emerging, giving businesses and consumers more options, more flexibility, and more freedom.
Real-time payments are coming to digital bill pay, offering immediate payments from anywhere.

P2P allows the ability to pay anyone in real-time, with safety and assurance.

Financial wellness tools integrated into digital banking offer guidance and direction on monitoring cash flow, paying down debt, and growing savings.

Business-to-consumer (B2C) disbursements are replacing ACH and checks as a payout alternative for things like payroll, insurance claims, and tax payments.
Having a laser focus on digital payments transformation will allow community financial institutions to move ahead of big bank competitors to win consumer loyalty.
Like this article? Subscribe to the Strategically Speaking blog to gain access to weekly articles from our industry leaders right from your inbox!
[1] Snapchat Revenue and Usage Statistics, BusinessofApps, September 2019
[2] TikTok Continues to Lead Social App Download Rankings in September, Social Media Today, October 2019
[3] What Americans Told Us About Online Shopping Says A Lot About Amazon, NPR, June 2018
[4] Zelle® Announces Q3 2019 Results; $49 Billion Sent on 196 Million Transactions, Press Release, October 2019
[5] 2018 U.S Consumer Payment Study, TSYS, September 2018
[6] Why it's Time to Fix the Four Flaws of Transaction Ledgers, Javelin Strategy & Research, August 2019