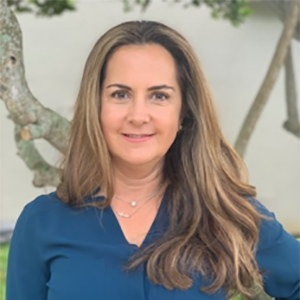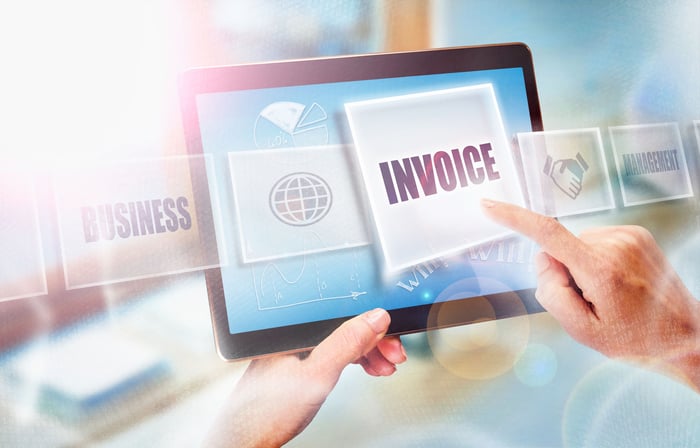 Let's face it, if someone asked us the top three things we hate to do, paying our bills would probably rank somewhere between going to the dentist and cleaning the toilet as far as our level of despise goes. Electronic bill pay has been around since the late 1990s and gained traction in the early 2000s as internet access became a household commodity. Since then, not much has changed with bill pay functionality to improve the experience or even make it more palatable. There have been two main ways to pay online, through your financial institution's website or through your biller's website. At first, financial institutions had a hold on the market with a consolidated – or one-stop stop ­– approach to paying bills. However, as consumers gained comfort with the internet, visiting multiple sites for multiple purposes, the demand for more robust feature/functionality surfaced. With features like instant payment confirmation, multiple payment options, and a better user experience, users' preferences along with their trust and loyalty shifted away from the financial institution towards the biller. Currently, only 27% of consumers make their online bill payments through their financial institution.[1]
But don't give up on financial institution bill pay quite yet! A lot has been happening behind the scenes to give bill pay not just a face-lift, but an overall transformation. Many experts believe financial institution bill pay is ripe for innovation and change is coming soon. There are five key technologies believed to contribute to this effect.
P2P payments

Request for payment (RFP)

Digital wallets

Business bill pay

Financial advice and insight
P2P is happening! Although the market is saturated with P2P alternatives, research shows us that consumers are using P2P. Venmo grew 64% to process more than $27 billion in total payment volume during Q3 2019. Venmo numbers equal about $300 million in payments a day for an annual run rate of more than $100 billion.[2] Zelle announced $49 billion was sent through the Zelle Network® on 196 million transactions during Q3 2019.[3] P2P is anticipated to play an important role in rounding out digital bill pay. In addition, The Clearing House (TCH), just announced plans to add its real-time payments (RTP) network as a third payment rail for Zelle P2P payments and to support Zelle bill pay as well as point of sale transactions.[4]
Real-time bill pay is getting real with RFP. Another item that will be affecting bill pay is request for payment (RFP). It's a part of the TCH real-time payment initiative expected to be complete by the end of 2020, with financial institution onboarding beginning thereafter. RFP is a message that businesses can use to send electronic invoices to customers when payment is needed, and customers can, in turn, use to make payment and share corresponding remittance information. RFP is designed as a new flexible way to settle bills between businesses and consumers. For each request, the payer will be able to pay in full, pay in part, ask for more time or decline to pay and begin a dialogue with the requester. RFP will radically improve the control, flexibility, and transparency of bill payments.
Digital wallets are bringing on bill pay. Although digital wallets in general haven't seen much traction yet, they are increasing their footprint and technology capabilities. Apple Pay in particular is now accepted at 74 of the top 100 merchants – equaling 65% of all retail locations.[5] Apple is adding high customer visit-frequency merchants like Target, which they expect to increase both awareness and usage. Digital bill pay is also coming to the digital wallet space. A few Fintech firms have announced a feature that lets consumers upload bills to a digital wallet and pay the bill, plus provide automatic updates to monthly bills with each new payment cycle. The move comes as billers seek new ways to utilize the mobile channel and digitize bills to encourage on-time payments as well as streamline bill presentment and payment. As consumers use their digital wallets to store and access boarding passes, concert tickets, store discounts, and loyalty rewards, in addition to using them to pay at major retailers, it makes sense that bill pay should be in the mix as well.
Businesses are ready and reliant on business bill pay. For years, small businesses have been forced to use consumer versions of digital banking and payments. Due to constrained development resources and lack of staff to promote business services, financial institutions have not put much work into building a dedicated small business offering. The research firm Aite Group surveyed small businesses and asked which factors are important in selecting a financial institution partner. The top two answers were: 1) convenient branch locations with personal service and 2) sophisticated online banking capabilities. Businesses are looking for partners not just vendors. They want an intuitive user experience designed for the business user. Research shows that small businesses are willing to pay for products and services that save time, increase convenience, or make their life easier. This financial management style includes helping them determine three things: growth optimization, cost savings, and revenue generation.
Financial wellness. It might be surprising to know that most consumers in the U.S. live paycheck- to-paycheck. One in three Americans has no money at all saved for retirement.[6] People need help, guidance, and a trustworthy source to help them monitor their finances and lead them in a direction of improving their financial standing. Community financial institutions are in a perfect position to help these paycheck-to-paycheck consumers gain financial confidence, remain vigilant about what they owe and when, manage overall cash flow, and teach them how to anticipate large unexpected bills. If more payment providers can rethink bill pay in the eyes of these consumers it can produce life-long digital banking loyalists.
Better bill pay is coming. Paying bills, no matter how you to do it, is still a pain. But financial institutions have the opportunity to make it better. It is up to modern financial institutions to offer a modern digital bill pay solution that meets the needs of the modern consumer. According to a recent research report by Aite Group, 86% of top global banks state that the payments transformation efforts are either a very strong priority (36%) or extremely strong priority (50%).[7] And 85% currently experience demand for faster payments or anticipate demand within the next 1-2 years.[8] Yet, only 34% of financial institutions have a payments strategy in place today. With advances in technology and consumers' continuing trust in their community financial institution, now is the time for them to reinvent their bill pay strategy, gain consumer confidence, and get back market share.
Like this article? Subscribe to the Strategically Speaking blog to gain access to weekly articles from our industry leaders right from your inbox!
[1] Does Bank Bill Pay Need an Upgrade, PaymentsJournal, Mercator Advisory Group, May 2019
[2] PayPal Reports Strong 3Q Earnings on Surge in Venmo, Mobile Payments Today, October 2019
[3] Zelle.com Press Release, October 2019
[4] How the Clearing House is Paving Zelle's Path to the Point of Sale, PaymentsSource, September 2019
[5] Apple Pay Trending Up as Target, Other Retailers Add Payment Option, Bank Innovation, January 2019
[6] Money.com/Zero Retirement Savings, May 2016
[7] The Payments Transformation Race: Criteria for Success, Aite Group, September 2019
[8] 2019 Future of Payments Survey, Center for Payments, June 2019