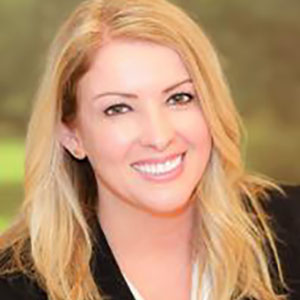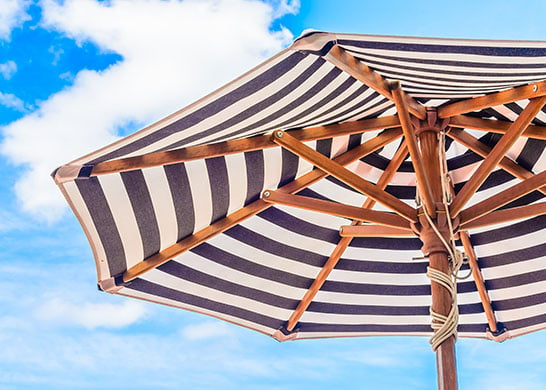 It was a windy Saturday when I received my market (aka, patio) umbrella. I knew when I ordered it, there could be a struggle because I'm the only one who can assemble it.
You see, market umbrellas are very large and this one was no exception. But I needed it to block out the persistent (against the rules) Airbnb stranger stares from the next-door neighbor's house. So, I took a deep breath and tore into the box.
The Market Umbrella Yard Brawl of 2020
There were "instructions," but I was basically on my own. I pulled all the items out of the box and used the picture on the box to construct it. Everything seemed easy but there appeared to be a part missing on the base.
There was a cross bar at the bottom of the pole to hold the looming monster, but there was no weight on any of the legs. I ignored it and stood it up anyway.
Did I mention that it was a windy day?
That's when the 2020 MMA Umbrella Yard Brawl begin. At one point, I was swinging in the air by the umbrella pole and I know neighbors were staring out of their windows, eating popcorn and laughing with their spouses.
This went on for an hour. But it stayed. I propped my old heavy umbrella stand base on two of the legs and walked away, bloody and bruised, but proud I didn't have to ask for help.
Hours later, I peered out my window to get a glimpse of my magical sprawling blue umbrella. There it was, toppled over on the picnic table. Sigh. That part must be important. But you know what I'm NOT doing? Calling customer service.
The Fear
To me, calling customer service meant half of my afternoon would be wasted by people who don't have a clue about this umbrella part or how I even ordered it on Amazon.
I saw the service number on the instructions I never read. I immediately began to brainstorm on how to get out of the call. Maybe someone on Amazon has asked about this "missing part" before. It's pretty important.
There really isn't chat, just Q&A with Amazon products. I perused the Q&A section under the umbrella and sure enough someone asked where is this part that helps the umbrella stay put? The customer service rep responded that it's an add on and offered some suggestions.
I ended up with a Velcro donut that holds 50 pounds of sand. It did the trick AND I didn't have to call anybody!
Are you like me? Do you feel anxiety the minute you contemplate having to call customer service?
The World is Full of Me
I like instant gratification and asking for help requires time and people and with that comes stings.
Starting when I received my first paycheck - before direct deposit existed - I was hitting that ATM. Why? Because the ATM doesn't judge my outfit or talk about me with the other ATMs. I can't make it mad; it just takes my check and spits out proof.
Then chat came out for us folks. But even that's anxiety ridden. The box that pops up in the right corner with its own exit button. The ellipses that keep moving, but no one is there. The bot that tries to talk to me and it's a complete fool, so I transfer to live help and I wait until I get impatient and start browsing on other sites. At which point the agent will answer me and I won't see it, or I will have accidentally closed the box
Why can't we make customer service easy for people like me?
How Do Banks and Credit Unions Cater to This Type of Consumer?
This has become on the biggest challenges for banks and credit unions in recent years. They have been great with face to face banking, but digital banking has been a challenge. And digital customer service has been an even steeper climb.
Financial institutions known for great service have been challenged to digitize that experience. Also, my money is a very sensitive topic.
Granted, there are more self-service options through the digital channel because of the recent digital evolution and improvements brought on from the pandemic. But this is a great opportunity for customer/member service-averse people like me who only seek quick, easy, personalized digital service - without service being another layer of the problem.
Fortunately, for the first time in my Gen X existence, I've seen what digital customer/member service is capable of. I've found a platform that when it comes to needing help, there's no pop-up box. There's no tricking me into waiting. I'm notified via push notification and email the second someone responds. Then I can go right back into the conversation and pick up where I left off.
You may read our articles a lot about personalization and human interaction as key to a constructive customer/member experience. But I like this platform because it's no fuss, hassle free. It's integrated into the account area, transactions, bill pay, and many other areas. I can just click the item that I need help with and send it directly to the agent. No need to call in, authenticate, listen to hold music, authenticate with the agent again and then go through all the transactions one by one. I can literally just attach my content into the conversation. This solves so many issues I have with service.
Digital for Every Individual
Up to now, I've talked a lot about servicing one type of person – me, a person who would rather not deal with more people than I have to. But digital should be built for EVERYONE. Options for service is really the key and overall message here.
If customers/members want a call-in number for those folks who just have to talk to a rep and tell them all about their day, digital solutions should also include that option. The best platforms have the traditional menus alongside of swipe, push, pull options to keep ALL people invested in your institution.
The Dream Actualized
The dream world is for a modern, intuitive, convenient customer/member service experience is also omnichannel so online account, lending origination, and personal assistance with instant decisioning are integrated into the experience.
I'm convinced that's why well-thought-out digital conversation platforms have been a big hit. Many people were forced into my way of thinking during the pandemic. Can't go into the branch. Got to do it all online.
It might have been intimidating for people, but when done right, it's simple to figure out. At Jack Henry, we have a digital conversations platform called Banno Conversations. Heritage Valley Credit Union is a prime example of seeing a shift during the pandemic. Jeremy Sterner, VP of IT, shared these findings on their use of Banno:
Conversational Usage During the Pandemic
Banno Conversations
Almost doubled in number of conversations from March to April, since then it has pulled back but it's still about 10% higher than pre-COVID.
Members love Conversations and so do our employees.
Banno Logins
March to April up 40%
End of July still up 15% vs Pre-covid 19
Mobile Deposits
Doubled deposited dollar amount since pre-COVID. This hasn't retracted since branches opened.
DocuSign
Doubled usage since February and continues to increase
Pre-pandemic, the credit union closed about 50% of our loans in branch

today it closes about 90% of its loans electronically through DocuSign.
There is a digital solution that can retain the "lobby feel" while providing greater digital ease and access.
Customer/Member Service Deserves Some Love, Too
Some of you in customer/member service are thinking, but what about me? Good point!
The staff deserves a little love too. Earlier, I explained a situation where you could push a transaction to the back-office staff and involve a form. But what if fraud reporting was all done by the customer/member?
That's right, FRAUD SELF SERVICE!
Integrations, like Banno's recent integration with FINBOA, let your end-users report fraud! While logged into Banno, the transactions are fed into the Fraud workflow where the fraudulent items can be checked off. FINBOA will ask the reason for the suspected fraud and present all of the compliant documentation along with their own built in e-Sign.
The FINBOA back office is every Reg E processor's dream, with loss tracking from a global to individual viewpoint. And for many cores, they can tie in provisional credit and GL posting. You deserve it Fraud Processors!
Now, back to trying to put together this new office chair. Wait, the picture is upside down….