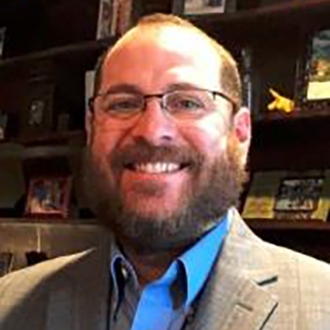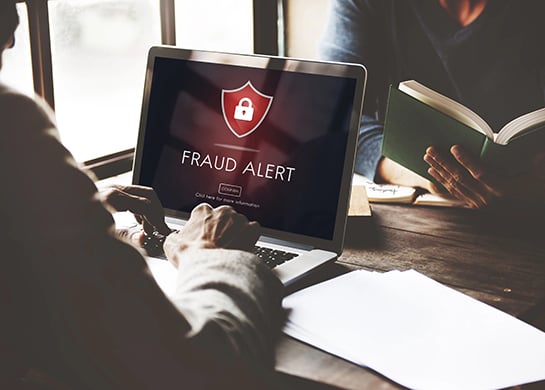 For many Americans and people around the world, the 2020 COVID-19 pandemic will be an event talked about for many years to come. It's when our everyday lives changed, and we started learning a new normal.
For my family it was a complete shift, from me working full-time from home and my kids now attending school virtually for the rest of this year; to other extracurricular activities like my son's baseball and daughter's volleyball seasons being canceled. My stepson's guitar lessons are being done through a virtual channel. My stepdaughter's high school dance team tryout practices have gone virtual as well.
We are having social meetings with church, organizations and friends now through Microsoft Teams, Facebook Messenger, FaceTime or Zoom, amongst other channels. Our landscape has drastically changed over the last 60 days.
But as much change as we have been through, one thing that will never change is that fraudsters and money launderers will continue to find ways to exploit new situations. Fraudsters for hundreds of years have exploited all sorts of events for their gain.
The REAL question for our institutions is how have they changed in their detection practices for this new normal we are in? We cannot be operating as business as usual because that is not the case in today's world.
As the world changes, fraudsters adapt, sometimes quicker than their prey. In this particular case, many financial institutions are not keeping up with the fraudsters.
On Friday March 27, 2020, President Trump signed the largest legislation and relief package this country has ever seen, $2 trillion. Yes, trillion with a "T". A majority of Americans are about to receive relief funds and the fraudsters are licking their lips to get as much of that as possible.
What steps or what types of fraud or money-laundering should we expect? Here are the top fraud vectors we will see increasing as this new world settles in and the stimulus package money starts distributing to Americans.
Phishing, Vishing, Smishing
These types exploits will continue to rise at an exponential rate. Fraudsters will continue to utilize this pandemic as a scare tactic to gain money from individuals.
FinCEN issued a statement on March 16th that said: "FinCEN also advises financial institutions to remain alert about malicious or fraudulent transactions similar to those that occur in the wake of natural disasters."
They are talking specifically about scams!
In the two weeks we have been working from home now I have seen a personal uptick in the amount of random vishing calls I get. I used to receive around 2-5 calls a week. I have received over 20 in the last 2 weeks. Fraudsters smell blood in the water and are taking advantage of the fear.
I have already heard stories of phishing and vishing attacks utilizing the following two ploys:
You have a relative overseas who is trying to get home in this pandemic. "This is the U.S. Embassy and we need you to wire us money to get them on a military jet home. Wire the money to this account: XXXXX"
You have a family member on life support and their health insurance is not covering it anymore. "We need $5,000 to keep them alive for the next week. Wire the money to this account: XXXXX to keep your family member on the ventilator."
As you see, the fraud vector does not change but the messaging towards this pandemic and preying on the victims' vulnerability does. They have always and will continue to use fear as their driver to get money from their victims.
The types of scams that will increase immediately are in the following categories:
Stimulus Scams
CDC (Centers for Disease Control)/ WHO (World Health Organization) Scams
Investment Scams
Loan Scams
Cleaning Services Scams
Product Scams (sanitizers/ cleaning supplies)
Employment Scams
This means check and deposit fraud will continue to rise. In 2019, institutions lost $7 billion in Check/Deposit Fraud. Due to this pandemic I expect that number to increase in 2020.
This means scrutinizing every wire. Does it look legit? Is it the customer's normal activity? Wire fraud was the #1 fraud vector in 2019 at $50 billion in losses. I also expect that number to increase in 2020 due to the rise in scams around this pandemic.
U.S. Stimulus Relief Fund Disbursement Fraud
This will come in two waves, first being the interception of disbursements and the second wave as that money is spent.
We have our heads and hands around Tax Fraud and Social Security Fraud but what we are about to experience with $2 trillion hitting the market, starting in the next 3 to 6 weeks, will be a first for us in the financial sector.
Most Americans will be receiving some amount of relief depending on earnings. Fraudsters are going to hit the government to alter and change as much as they can from the disbursement side. The government is utilizing your 2018 tax information (unless you have filed already for 2019) to distribute the amounts.
How many U.S. citizens have changed their financial institutions, accounts or addresses since 2018? I know I have changed two of those items. That means the government needs to work with that individual (or sometimes the impostor) to get the new information. This gap leaves opportunities for fraudsters to intercept those funds. At the speed the government is trying to get these funds out, there will be errors and mistakes made that the fraudsters will exploit.
There are already conversations in some fraud circles of organized crime paying people to go through the mailboxes to look for these disbursement checks in order to intercept them. Even though I personally think going mailbox to mailbox is a very low threat vector, it shows the lengths and boldness fraudsters are willing to go to in this unprecedented time.
Institutions should scrutinize these funds at greater lengths and the accounts they are deposited into to make sure the right people are getting their funds. How bad this will be is still unknown as the stimulus package was rushed through and a lot of the processes are being created as I write this.
U.S. Stimulus Relief Fund Post Disbursement
For a lot of people, this relief check will help them pay their everyday bills, which is the intention, but we all know people do the strangest things financially. I expect this to be a spending spree very much like April tax season or December Christmas spending.
People are going to get their checks and almost immediately spend it. As an institution looking at fraud trends, you need to prepare now for a bunch of transactions that look fraudulent and out of the norm, because this pandemic is out of the norm and the influx of money into our financial system is also definitely out of the norm. You cannot conduct monitoring like we did in the past. That world changed 60 days ago in the U.S. You must change your fraud and money laundering practices.
Expect a Rise on Elder Abuse
We all watch the news and see constantly that elderly people are hit harder with this COVID-19 virus than any other age demographic. Most elder abuse cases are crimes of opportunity. As opportunities increase, so will elder abuse.
Institutions should pay close attention to this in their AML programs. Programs should be looking for sudden increases in spending and withdrawals. They should also be looking for increased overall activity. We must protect our elderly citizens now more than ever since they are one of the highest-risk populations.
"Cash is King"
How many of us have heard that? This pandemic is starting to put a big hurt on the "cash is king" idea as many businesses have gone card only. In this pandemic world, cash passing from hand to hand is helping spread the COVID-19 virus, according to scientists and doctors around the world.
If we think back to the 9/11 attacks, there was a surge of people doing two main things: getting gas and draining ATMs of cash. That put a hurt on our financial institutions from the operational side trying to keep up with their cash distribution.
However, in this crisis that does not seem to be the case. Just about every ATM still has cash ready to be withdrawn, if needed. For this reason, in your money laundering programs we need to look at de-valuing the importance of cash and making it a normal channel with wire, ACH and checks. Cash no longer is "king" in this COVID-19 world.
Money launders and fraudsters in the near future will also move to wire, ACH and check channels to conduct their business. I see this as a more short-term change though, and as we get through this pandemic cash will again resume its "king" status, but not to the level of pre-COVID-19 pandemic.
Loan Fraud
A good part of the $2 trillion stimulus package is loans. The government is cutting some of the red tape to speed up the loan processes. Expect to see a spike in fraudulent loans. Loan fraud was already more than $30 billion in fraud losses in 2019.
With many small businesses trying everything to stay afloat during this quarantine, they will utilize some of these stimulus loans to help them through these hard times. For that reason, fraudsters will also file for loans in order to defraud institutions and the government programs being created now.
Card Fraud
We are changing the way we buy goods. Consumers are using web services like Amazon, Wal-Mart Pick-up, GrubHub, Shipt, etc. because of this threat.
For this reason, card not present is on a rise and will continue to increase. I went back through my credit card statement and noticed my card present transactions decreased from 70% of my spending to 10% of my spending in the last 30 days.
This is a pattern seen all over the world during this pandemic and makes it harder in some aspects to determine fraud. The card not present fraud detection vector has almost become irrelevant overnight, since payments have shifted to a digital world.
This is where we need to create new norms and new pattern spending detection to change with these times. In the long term, as the pandemic eases and people get out of their homes, this should shift back to card present transaction as the more dominant card transaction.
However, I do not think that the levels pre-pandemic will be the same post-pandemic. Companies have seen how vulnerable they are during this pandemic and will work to shift to a more digital world in the future.
As an Institution, what should you be doing?
This is a question I have received many times already and expect more as institutions start seeing a rise in fraud losses. My simple advice to those institutions is this:
Re-think how you catch fraud and money laundering based on how the world has changed.
Start fresh with new eyes and a new end goal.
You must adapt quickly, or you will be far behind the curve. Tomorrow is nothing like yesterday!
Here are some things institutions should be doing RIGHT NOW:
Put a financial crimes task force together to review your institution's coverages. This is one or more people to review all your systems and make sure you are covered from the changes that are coming. Make sure your check and deposit fraud detection systems are covering all the ways checks and deposits come into your institution. Make sure your AML processes are covering all transaction types. Make sure you have in your minds "How does this COVID-19 and U.S. Stimulus Relief affect my institution and my customers' spending habits?" Close those gaps as quickly as possible. Sometimes, it's process gaps and sometimes software that you need to install.
Go through your systems in detail and recalibrate them for the changes in how people are conducting transactions. Review all your parameters and settings. Start with fresh eyes, like this is a new install, and work on re-designing those parameters for the way the world does business TODAY. Institutions that are proactive will be ahead of the curve during this influx of money into our financial market.
Most institutions do a semi-annual review of their scenarios, rules or models. Speed that up to monthly for the time being. As the world continues to change, your financial crimes systems should too!
With all of us in pandemic mode and this blog outlining some fraud vectors that you will be fighting in the future, I want to leave you with some words from my childhood hero:
"When I was a boy and I would see scary things in the news, my mother would say to me, "Look for the helpers. You will always find people who are helping." - Fred Rogers
You all are the helpers against fraud and us getting through this unprecedented time together! Be safe, take care of others and yourself!