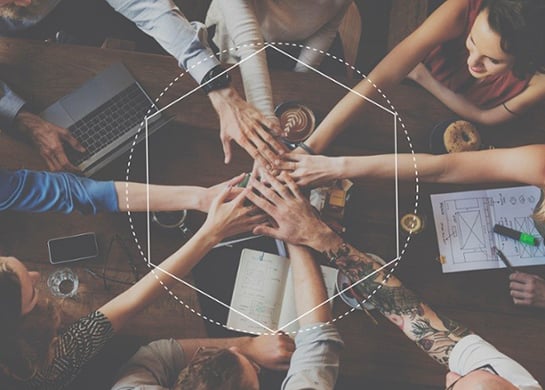 Culture matters. At JHA we understand the critical role culture plays in our current and future success.
First, let's define culture. I love Daniel Coyle's definition because it's simple: "Culture is not something you are, it's something you do."
We have been doing lots of things lately. Our culture is unique to us, but it is also evolving. JHA started many years ago and has grown tremendously – all while retaining our core philosophy, "Do the right thing, do whatever it takes, and have fun."
This philosophy fit us when it was just Jack and Jerry working out of a garage – and it fits us today, with over 6,400 Associates and 40 office locations. Despite our growth, this philosophy is simple and remains our foundation. Every new JHA Associate knows this philosophy and strives to exemplify it in their work. When it comes to our culture and what it means today, we are committed to both honoring our past and embracing our future.
To ensure we never lose sight of what matters, we look to our Associates and want to do what is right by them because they matter most. To consistently apply this approach, we adopted a framework for our culture evolution:
Gather data about what they value (Head)
Design solutions that address what matters most and drive culture forward (Heart)
Enable action (Hands)
When we say "gather," we expend a lot of resources to get information and insight directly from Associates. Using their feedback, we don't just pick and choose what would be easy to work on, we look for common themes or pain points for Associates and make those recurring themes our focus.
When we think about "design," we design for both the short and the long term. Again, we don't look for Band-Aids – we truly look for solutions that Associates value, today and in the future. To do this, we make them part of the design process. Over the past two years we made comprehensive changes to our performance management practices and introduced a leadership framework to our organization. We included Associates, from all levels, in the design process for each phase of these significant changes.
Next up, we get to work and "enable" action. Once we understand what our Associates value we design and deliver solutions that allow them to be their best selves at work. These changes can come in large or small format, but no matter their size, the intention is the same, to create meaningful experiences (value) for our Associates. Value in work flexibility, time with their family, technology to improve their quality or speed of work, continued growth and development opportunities, and so on.
Keeping our focus on our Associates has been our practice for over forty years – and it will be for years to come. Consider a similar intentional approach to provide a valued culture for your people. What are you doing that's been successful?