Author: Jason Schwabline, JSchwabline@jackhenry.com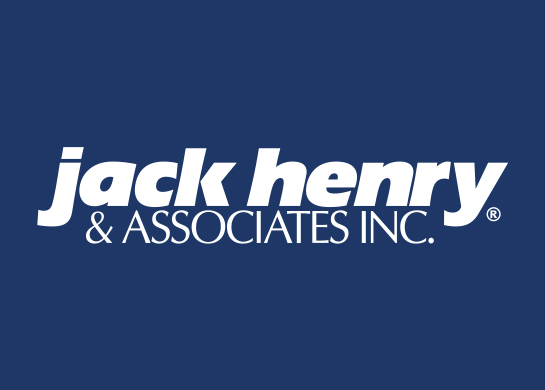 Desktop Commercial Remote Deposit Capture is mature. It's a safe place to visit, and most financial institutions offer it and many businesses utilize it. When speaking with bankers, if you ask; "Do you have a commercial RDC solution?", the answer is usually a resounding "yes!" What I'm focused on here though is the other half of the RDC story…the new, popular destination in the commercial space-mobile: specifically, Commercial Mobile Remote Deposit Capture (mRDC) (that's a mouthful!).When I think of Commercial mRDC, I envision it as a great uncharted country. It's a tantalizing, far off place that we all talk about one day visiting, but haven't yet made our travel plans. Think about the banks that embark now on a solid strategy for Commercial mRDC as the explorers with their backpacks on, headed up the next peak to stake their claim and start reaping the results. So the question becomes, why have so many been so cautious to embark on such a journey?
The thoughts are many, but something I routinely hear about is trust. Trust not related to the bank and its relationship with a business, but the trust that exists between a business and the staff they would arm with a mobile device to take pictures of checks. Businesses have been cautious thus far in offering mRDC, wondering, "Is it safe? Is it secure?" The answers are a resounding "Yes!", based on previously implemented and successful Retail or Consumer Remote Deposit Capture solutions. Today's Commercial mRDC offerings are built upon the solid foundation of already proven consumer offerings, with solid Know Your Client (KYC) practices and business rules that can be deployed across channels. It's a paradigm shift from how traditional solutions arose in the financial space, where banks historically offered strong commercial services that then trickled down into consumer offerings. Mobile has been different, and it's benefited us all. What better testing ground for the solution than millions of handsets completing millions of transactions daily with unremarkable fraud losses? It's a focus group most product organizations could only dream of and we as solution providers and FIs have it.
Knowing that the foundations are solid, I propose focusing on the use cases that drive the solution. Mobile handsets in the hands of employees are at an all-time high. No longer are they a "cool thing to have" but instead are a necessary business tool. Employees untethered in the commercial enterprise help drive improved satisfaction and efficiencies for customers and for the business. With most consumers already familiar with mobile phones, staff training time and the "new process fear factor" should be at a minimum. Fewer lost or damaged checks mean less risk. Monies paid and captured by check in the field can be introduced to the financial system for processing and settlement much earlier than ever before, benefitting both the business as well as the financial institution. Think of the delivery drivers in the field going from customer to customer. Property managers handling a multitude of locations. Service reps on their routes. The list goes on and on. If there are checks in the field, there is opportunity for Commercial mRDC.
So I say to you…is it time? Time to join me on a trip to a place that's still undiscovered? I guarantee once you get there you will see it's more familiar than you think.
Cue the chorus from "Low Rider". (You're welcome in advance for having that song in your head for the rest of the day.)