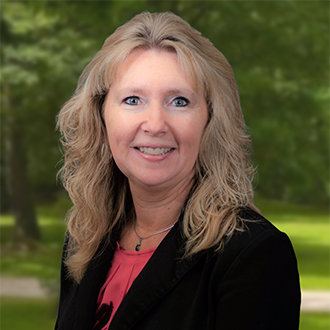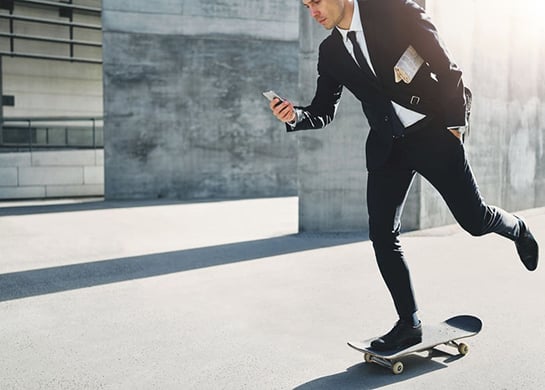 Today's lenders are challenged by balancing the pursuit of new business with all the administrative tasks competing for their attention back at the office. How do you ensure they are able to spend the amount of quality time with their business customers needed to strengthen those relationships and discover new financing opportunities?
The answer is: technology.
Your lenders are already connected to clients and the office with cell phones. Why not provide them with access to their customers' data on their phones as well? Mobile applications that link directly back to a financial institution's lending platform are becoming necessary as your lenders' time for prospecting becomes increasingly scarce.
When evaluating what information is needed during customer interactions, consider the most common topics of conversation between a commercial lender and a business borrower. They are most likely discussing:
Business plans and future needs of the company

Financial health of the company

Current financing requests

Assets available as security
Suppose one of your lenders is out meeting with a business customer who casually asks about the status of a recent loan request…
Can your lenders confidently answer without first calling the office to ask someone else to look that up?

Will they know on the spot whether your institution has received all updated financial statements and documents needed from this business?

Will they be alerted if there's a concern about the condition of the collateral that was offered as security for their loan?
These questions can quickly be addressed in the field, if the information is readily available via mobile technology associated with the financial institution's lending platform.
One of the biggest complaints from business borrowers is the time it takes to get a decision on a commercial loan. Delays are caused by a variety of culprits, including the handling of paper documents, using disparate systems, having to transfer all data into a single document before reviewing for approval, and decision-makers having to access portions of loan requests in multiple technology platforms. Each of these hiccups contributes to your institution's inability to provide prompt decisions to borrowers.
On-the-go technology that makes all tasks associated with a commercial loan more efficient for lenders seems like a no-brainer, but let's not forget the borrowers. To successfully transition to a mobile workflow, institutions must first identify a technology partner that has fully considered the user experience from both sides of the transaction. The borrower experience can go a long way in differentiating an institution from competitors, acquiring new business, and nurturing borrower relationships.
With digital access to relevant business borrower data, your lenders will be empowered to keep the lines of communication open, move information efficiently, reduce decision times, and ultimately improve the user experience for both your lenders and your business borrowers.
Are you ready to put commercial lending in the palms of their hands?