Author: Barbara Vega, BVega@profitstars.com
I am awaiting The World Wildlife Fund to be on red alert for the recovery of the Loyal Business Customer. The population of the Loyal Business Customer that once banked with the local institution because of personal relationships and formed trust is diminishing in population at an accelerated rate. According to this Aite report, among businesses with more than $1 million in annual revenue, about 1/3 are using non-financial institution providers. More than a third of small businesses state they would change institutions for the right package of services. This attributes to lost potential revenue for financial institutions (FIs). About 2/3 of businesses generating less than $20 million in annual revenue see FI services as a commodity with little differentiation.
If FIs don't want the Loyal Business Customer to disappear forever, they need to develop a strategy to attract and retain them.
How can FIs foster loyalty?
FIs must find ways to differentiate their business products. As digital banking grows, technology-based services are becoming more and more important to savvy commercial users. FIs need to offer products based on technologies that customers and members value.
At a minimum, FIs must at least keep up with the latest features and technologies. In this omni-channel world, customers expect to be able to use the channel of their choice when and where it suits them. When it comes to online services, you are competing against more than just your local market. Your market is bigger than you think!
FIs also can differentiate their business products through innovative pricing or by bundling several products together in appealing ways.
Additionally, FIs must remember that prospective and existing customers or members cannot want your products and services if they don't know they exist. You can have the best service and products in your market place, but if the competition is better at communicating what they have, and the value of what they have, they win the customer. The FI that tells them about the latest and greatest product, service, fees, or rates will typically win their business.
With digital channels making it easier to purchase products, there is huge opportunity to cross-sell business services and build customer loyalty, but it has also become easier for commercial customers and members to buy some financial services from a bank or credit union other than their primary FI. Competitive forces will increase over time, giving customers even more opportunity to shop around for selected services. It's crucial that your FI communicates your product options effectively, to both existing and prospective clients.
As a financial institution, you have an advantage – you can get personal!
How do you get personal communicating through impersonal technology? Electronic marketing tools are just one channel for your FI to deliver its message to your current and prospective customers or members. Often these tools simply provide an introduction to a product or service that motivates a commercial prospect to seek further information. If your FI can get people to call or visit you to find out more, you have an incredible opportunity to begin a new relationship or engender loyalty for an existing client.
Your commercial customers or members can't develop a deeper connection with a technology platform. People establish loyalty to other people. Fortunately, as a bank or credit union, this is your strength! Talk to your business customers or members. Find out what matters to them and how you can help them achieve their goals.
No business is created equal - Know your customers!
Surveys show that businesses are much more apt to buy products from FIs that do one simple thing: Ask questions about the business before they make their pitch. Before you start talking about how great your products are, ask a few basic questions, like:
What type of business do you have?

What type of payments do you receive?

What are your payment volumes (monthly or seasonal highs and lows)?

What payment data do you need captured?

Do you require interfaces with their receivables and/or payables platforms?

Are there any special features you need from a business product?
Once you have an understanding of your customer's needs, you can more effectively communicate your offerings. A more effective sales pitch results in your business customers opting for more products and services, and the more products and services you place with your customers or members, the deeper the relationship will be. Online banking services can be a great source of synergy for your subscribers, but someone must first take the time to understand the business in order to suggest solutions that will truly make the businesses (and the lives of those who manage it) better.
In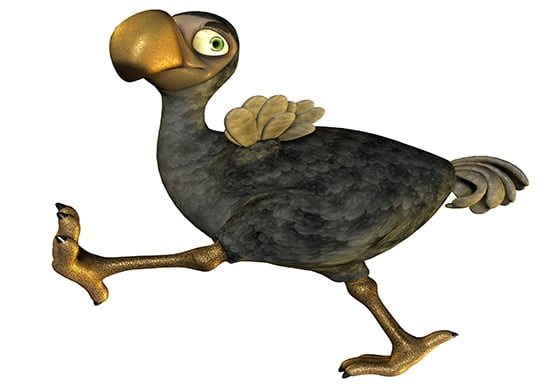 today's fast-paced, digital world of instant communication, there are no second chances to make a first impression. It's more important now than ever before to make your products stand out in ways that show your FI in a positive light. When it comes to selling business services, financial institutions should be consistently engaging customers across all service channels. Financial institutions should develop a sense of urgency and take immediate measures to save the last remnants of the Loyal Business Customer, before they go the way of the dodo.