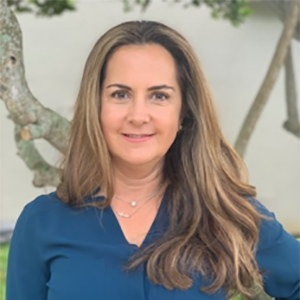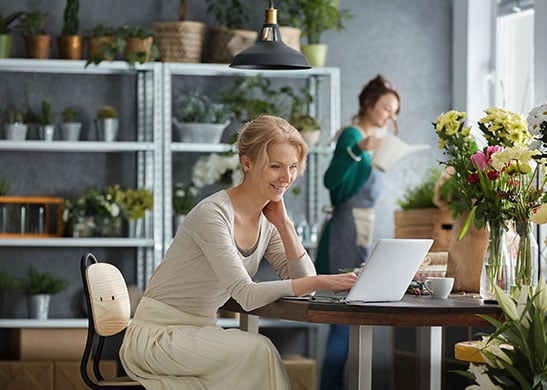 U.S. small businesses contribute to nearly half of US employment, which means small businesses have been and continue to be the glue that holds communities together.
In some cases, generations of families commit their lives to their small businesses. In light of the current pandemic, small businesses have suffered. Yet, anyone who knows a small business owner, knows that at the core of their being is determination, grit, innate knowledge and ongoing fortitude.
What unites small businesses, from a bookstore to a construction company, is the know-how to serve their community by growing their business. Once this pandemic is over, many experts believe small businesses will come back stronger than ever. It's important for community-based financial institutions (CBFIs) to be ready to support them.
Yet there's a big issue with the current small business market – it's increasingly being served by fintech firms, not financial institutions. For years, CBFIs haven't had proper resources or strategies to focus on the small business market, so they've ceded market share to the likes of Square, QuickBooks, and PayPal.
The problem with this is, now these fintechs are becoming financial institutions of their own, competing directly with CBFIs for deposits, loans and payments. Let's take a look at a few examples, broken down by the solutions fintechs are now offering.
Square has always been a huge competitor in the business banking space. And it recently announced its banking license approval to become Square Financial Services. Square has been extremely successful in monetizing its Cash App. Many of Square's small business customers use the Cash App as a business deposit account. Square also just announced that Cash App began a pilot program to provide small dollar, short-term consumer loans to its users, capitalizing on its position in lending. PayPal is another fintech favorite among both businesses and consumers. Even now, on average, U.S. consumers hold more money in their PayPal digital wallets than they do in their physical wallets. QuickBooks, which currently monopolizes the small business market share for accounting and bookkeeping, just announced its new deposit account, QuickBooks Cash to help businesses consolidate deposits and accounting.
Because so many consumers struggle with finances, more people are seeking out noncredit ways of financing purchases. The alternative credit space is becoming even more crowded. Many fintech firms offer instant point of sale (POS) financing. What's more, 75% of consumers say they would more likely select an online merchant that offered instant financing over one that didn't, and they would spend more money with that merchant. Square and PayPal, have both have their hands in the lending space, yet even more digital start-ups are stepping in. Affirm promotes the "buy now pay later" concept by enabling installment payments without late fees or compounded interest. It recently announced it's getting into the savings account business by offering a high-yield savings account. Klarna is another buy now pay later lending firm that recently announced a savings account. Stripe Capital provides cash advances to businesses that get repaid out of their future sales made through Stripe's payment platform. SoFi, short for 'social financing', offers student loan financing, mortgages, personal loans, as well as investing and banking. In April of this year, SoFi bought Galileo, a payments company that will tie loans with digital payments. Amex just deepened its small business offering with the acquisition of alternative lender Kabbage. Amex will gain access to Kabbage's proprietary machine learning algorithm to better identify creditworthy businesses. This will allow Amex to offer working capital solutions that are tailored specifically to small businesses.
Real-time payments (RTP) are critical to both consumers and businesses in today's environment. RTP stepped in during this pandemic when it was crucial to get paid. There are already several fintech firms that are meeting RTP needs by providing faster payments for payroll to pay workers instantly, as work is done. A recent survey found that 51% of gig workers use PayPal to get paid. The company acquired payment platform Hyperwallet in 2018 to boost these capabilities. Stripe Connect allows businesses and individual sellers on online marketplaces to get paid instantly. Connect Payout also lets companies pay workers the same business day. Square offers Square Payroll and has a patent that offers consumers instant payroll deposits, allowing employees to be compensated for their work immediately. Payroll providers Gusto and ADP also offer employers using their services to offer flexible pay periods. Digital start-ups such as Chime and Varo have early payday solutions direct-to-consumer via digital banking applications.
Accounting and bookkeeping. As mentioned earlier, QuickBooks is the behemoth in this space. The new QuickBooks Cash product offers a high-yield interest rate, a budgeting tool, and machine-learning powered insights that help predict cash flow. The business account includes free instant deposit and a debit card that lets businesses spend from their QuickBooks Cash balance. QuickBooks Cash also includes payments, payroll and accounting services. Wave Financial, a firm that helps small business owners and entrepreneurs manage their finances, recently launched Wave Money, a small business banking and bookkeeping solution, with no banking fees, no account minimums, built-in bookkeeping, and instant access to the accountholder's money. Plus, it manages bookkeeping automatically.
Merchant Services. We all know that Amazon is the leading merchant services player in the business. But what you might not know is that there's a new kid in town – More and more merchants are now choosing Shopify over eBay. As of the end of June, Shopify outperformed eBay in terms of total volume of goods sold. Shopify is becoming a compelling alternative to Amazon, particularly for small businesses. Its tools allow businesses to manage e-commerce operations at their own websites rather than rely on Amazon's marketplace. This direct-to-consumer model is growing in acceptance as self-managed online shops become more common. More consumers are increasingly comfortable buying products directly from a brand rather than an intermediary such as Amazon. eMarketer predicts that direct-to-consumer sales in the U.S. will reach $17.8 billion this year, almost tripling 2017's figure of $6.9 billion. Shopify also offers a deposit account, Shopify Balance, with no fees and no minimum balance, and also comes with a debit card and support for installment payment plans.
Yet with all of the growing competition in the business banking space, there's still hope for CBFIs. A few recommendations include:
Partner with fintechs rather than avoid them. Financial institutions can enjoy partnerships with fintechs by picking the best of the best for their specific needs. In addition to thoroughly analyzing the technology, also pursue thorough vetting of the fintech's culture and business philosophy to make sure it matches that of your institution.
Consider an open banking API-based platform. Moving toward an open platform will be key to financial institutions and the small businesses they serve.

Open banking allows the financial institution to open up their application programming interfaces (APIs), allowing third parties to access information needed to develop new services and provide accountholders greater financial transparency options. This approach has also been proven to offer flexibility, agility, speed on go-to-market time, and increase user engagement.

Go with what you know. CBFIs hold the key to taking back small business market share by relying on their foundational principles - trust, relationships, and knowing the customer. The fact that the lady who just opened the local book store has been a loyal consumer banking client for 20 years, shakes the hand of the bank or credit union president each time she visits the branch, and has a business degree with proven success in the business world, is something no random fintech will ever know. Coupled with the right technology, CBFIs can take back deposits, loans, payments and merchant services based on their lifelong business model of serving their community.