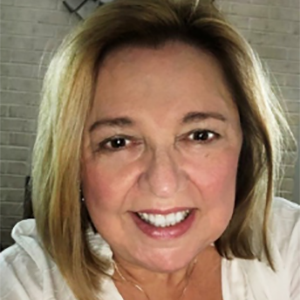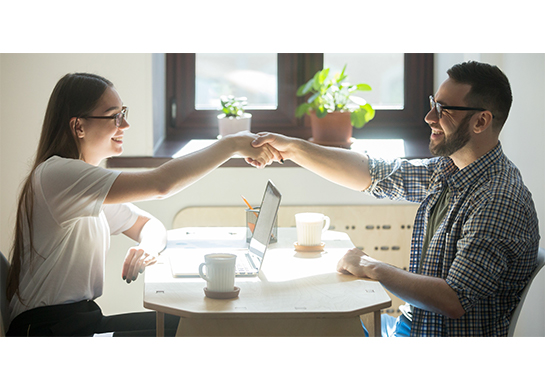 Next week is National Small Business Week. As we celebrate the success of small businesses in our local communities, we're seeing the number of financial service providers increase in a market that was once only served by traditional banks and credit unions. This has created a battle for market share like we've never seen before. The biggest differentiator that incumbent financial institutions have always been able to claim is that their business is built on relationships. Used to be, when a customer had a need relating to finances, they knew their bank was there for them.
"If you believe business is built on relationships, make building them your business!"

~ Scott Stratton @unmarketing
Enter: the digital age.
Online companies are introducing faster, simpler ways to meet the financial needs of consumers and businesses. Incumbents are slowly losing ground and must now match the digital experience their customers see with new, innovative platforms. Customers see the way they're being served by the tech platforms and they expect to see the same from their bank.
To meet these competitive challenges, banks know they must maintain market share and continue to promote growth. To do this, they need to make their business about building relationships. Relationship banking is a strategy where banks look to enhance their profitability through cross-selling products and services … beyond checking and savings accounts. This is based upon the thought that the more services a customer has, the more loyal they become and less likely to switch institutions or move their money to an online company.

Cornerstone Advisors recently published a report based upon survey responses from 305 community bank executives in their annual What's Going On In Banking study. When asked about growth priorities in 2019, three of the top five responses were associated with growth in the commercial or small business customer segment.
3 of the top 5 responses (regarding growth priorities in 2019) were associated with growth in the commercial or small business customer segment.
- What's Going On In Banking Study
Know Your Customer (KYC)
Small businesses want their banks to know about their particular company and adapt solutions to their needs and long-term plans. Essentially, they want a partner that will help them grow, so a bank that offers various loan options and accessibility is a priority when looking for a bank relationship. In that regard, you could say business relationships start with a focus on lending. When commercial loan portfolios grow, so will related commercial deposits. Businesses – particularly small businesses – need cash management services to help manage cash flow and depend on having quick availability to funds through lines of credit to support inventory and, in some cases, meet payroll. Other investments needed for growth may require larger credit requests and an established relationship with a bank can assist in minimizing the underwriting activities associated with decisioning.
The term KYC is taking on a whole new meaning in lending as digital lending solutions are taking on a relationship banking approach. Lending platforms that support automated processes with enhanced workflow management ensure that minimal errors are made, and tasks are properly executed. Document exchange and management capabilities through secure business portals provide a vehicle for remotely sharing valuable data to support the loan. Maintaining and having access to current profiles of the business and business owner(s) can aid in pre-qualifying requests and helps to expedite quick approvals.
Use Technology to Enable, and Enhance
Technology does the necessary work to comply to bank policy and escalate touchpoints needed to complete lending transactions. The lender is free to address the human interaction needed to maintain a personalized, trusted relationship with the borrower. Businesses embrace this type of personalized service as well as the ability to have a face-to-face encounter with a credit officer/advisor at a branch near them – something they cannot do with an online company. Relationships with small businesses go beyond loan origination and onboarding. Establishing a relationship through lending can expose the business to other products and services as well as personal accounts for business owners and their family.
Technology is aiding the way we build and maintain relationships. If done right, it will be transparent and financial institutions can build loyalty and trust with business owners that recognize their bank truly knows them.
Like this article? You can receive similar insights from ProfitStars® every two weeks when you subscribe to our Commercial Lending blog.