Author: Richie Dodgen, RDodgen@jackhenry.com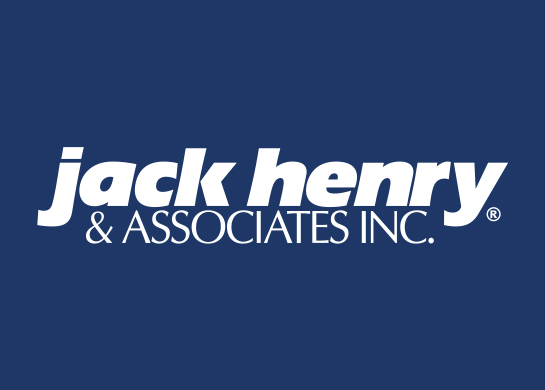 We are an extremely mobile society. Most of us own multiple mobile devices: phones, tablets, and wearables; and as customers, we are accustomed to interacting with retail businesses via a mobile device. Traditional forms of banking technology and delivery channels don't completely satisfy this customer preference, but the good news is that changes in the banking industry and bankers' eagerness to adopt new technology are beginning to bring about a new and exciting era.
With compliance now a large cost of doing business and continued regulatory pressure on fee income, efficiently run delivery channels are a necessity. The physical branch is the most costly of the channels, and foot traffic continues to decline. As most banks are beginning to see a shift in new customer and account acquisition through electronic channels, the importance of an efficiently run branch is more important than ever. The average branch is 25 years old and was laid out for a different era – directing customers to many areas of the branch for a specialized need. Now, many banks have begun to focus on the customer experience as a competitive advantage. With the introduction of pods and the universal banker, the customer can have a single interaction with a cross-trained banker that can address a wide range of needs.
Banks like First Florida Integrity Bank and IBERIABANK are already using new branch transformation apps with transforming tablet devices like the Microsoft Surface Pro 3 to give their branch employees the ability to be more productive in more locations by seeing account and activity information quickly and easily.
The newest evolution of branch transformations has certainly aided the industry in beginning to resemble the rest of the retail world by focusing on a much more modern and sophisticated atmosphere. We are starting to see high top tables or couches instead of big wooden desks. Coffee bars and much more casual layout that resembles a Starbucks or Apple store are becoming more common. Not only is this more familiar to millennials, but it allows for a much smaller footprint.
A critical component in these branch transformations is the use of technology and mobile devices to complement this effort. The use of tablets allows for a more comfortable and collaborative interaction with customers that provides a new perception of banking. Not having to go and sit down for a lengthy session is far less intimidating, and having the right tools that work seamlessly with the rest of the bank's systems enable these interactions to be efficient. Many banks that are looking to transform their branches or provide greater mobility to their employees have gravitated to Microsoft. This interest and adoption in the financial services industry is being driven by the convenience and safety of using an already deployed Microsoft Office Suite of products coupled with the security that the Microsoft products offer.
Providing the right mobile tools not only assists with modern branch transformations, but it frees the banker up to leave physical locations. They can now take their systems with them in a manner that is meant to be mobile – a true mobile app, not one that is merely connected remotely to an in-bank system. It allows them to go to customers' and prospects' places of business to meet with them for a more productive lunch. They can also service customers at community events, or even provide for worker-on-the-go tools by having the in-bank app on their phones.
What would effective branch transformation look like at your financial institution? Fewer branches? Smaller or redesigned branches? Increased mobilization? Leave a comment and let us know!


Jack Henry clients will have access to a new Surface purchase program through CDW, which provides banks a unique online portal through which they can purchase Surface tablets and Jack Henry & Associates' Branch Anywhere software together with special discounts.