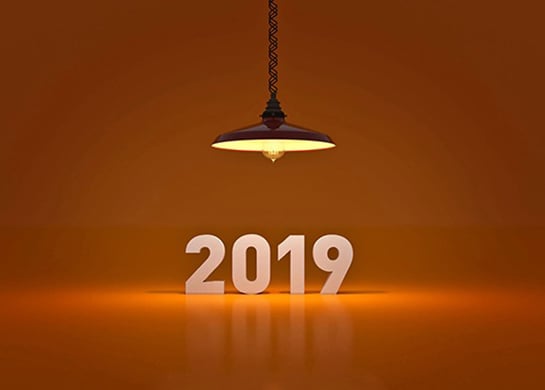 The beginning of a new year – especially a new decade – is a time of reflection. Looking back, 2019 was a tremendous year filled with insightful blog posts written by some of the industry's finest thought leaders. We look forward to what new topics 2020 will bring – and in the meantime, would like to take a look at some of the top posts from 2019.
Cashless policies are increasing in popularity in cities across America, as business owners say the switch from cash to digital payment deters theft and increases efficiency. According to the New York Times, New Jersey, New York, San Francisco, and Chicago are considering adopting similar laws to keep cash accepted in local businesses.
These six steps for loan officer success can energize your sales process. While most outsiders see commercial finance as an analytical world of terms, conditions, and loan covenants, insiders know that it's a challenging and competitive market.
Roughly 75% of American consumers say they are living paycheck to paycheck, regardless of absolute income. This means there is no such thing as a small money problem for most people. And when consumers are threatened with financial catastrophe, they only want one thing: to speak with a real person – preferably someone with whom they have continuity and history.
While the cloud provides a strong, secure and cost-effective way for institutions to better manage their infrastructure, FIs should carefully consider the differences between public clouds and private ones. By choosing the right private cloud provider, community institutions will be well-positioned to grow and compete with confidence.
The financial life of your member is the struggle between paying today's bills and saving for rainy days. While member experience may mean something different to every credit union, all credit unions (with support from their core provider) should be focusing on building their members' financial confidence. When members are not able to participate in the credit union financial cooperative, both credit unions and their suppliers lose.
As we head into the new year, we'd like to take a moment to thank you for your continued readership. Thank you for a wonderful 2019. We hope you enjoyed revisiting some of the year's most popular blog posts!
Like this article? Subscribe to the Strategically Speaking blog to gain access to weekly articles from our industry leaders right from your inbox!