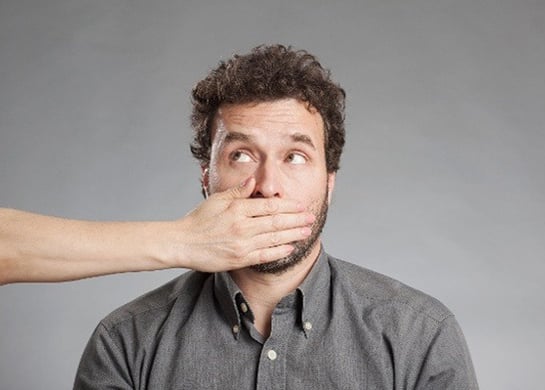 The four-letter word currently buzzing around the banking world (perhaps among other choice four-letter words) is "Varo." Recently, Varo received preliminary approval from the Office of the Comptroller of the Currency (OCC) of their application to start Varo Bank – the first mobile national bank. Is this the dawning of a new era in banking?
What is Varo?
San Francisco- and Utah-based mobile banking service Varo Money was founded in 2015 and has raised more than $79M in funding, led by Warburg Pincus and The Rise Fund, a global impact fund led by private equity firm TPG. It applied for a national bank charter and federal deposit insurance in mid-2017, to form Varo Bank, and received preliminary approval in September 2018. Varo Bank will obtain its final national bank charter upon completion of organizational steps and satisfaction of the OCC's conditions, as well as approval from the FDIC to obtain insurance and Federal Reserve membership.
Varo aims to help the masses take better financial control of their lives and lower the cost of banking. Colin Walsh, co-founder and CEO of Varo Money, said in a September 4, 2018 press release, "We founded Varo because we saw that banks weren't serving the majority of their customers very well, and we wanted to fix that. So we decided to build a bank from the ground up with the goal of improving consumers' financial health through better technology and a more efficient business model."
In 2017, Varo Money launched in the Apple app store through a partnership with The Bancorp Bank. With the Varo app, customers can manage cashflow, track spending, and see all their accounts – not just Varo accounts – while also handling everyday banking.
Here are few highlights of what Varo offers customers:
Fee-free banking: no monthly maintenance fees and no foreign transaction or ATM withdrawal fees (Allpoint ATM network)

Savings accounts with 1.50% Annual Percentage Yield with no minimum balance requirement

Automated savings tools and customizable in-app spend tracking and financial goal-setting

Personal loans of up to $25,000 (offered by Varo Money under state licenses)

A single view of financial accounts (at Varo and elsewhere) in one place

Live customer service (seven days a week)
Varo's Plans
Varo for Android is coming soon. Varo plans to move its headquarters to the Salt Lake City area when it opens Varo Bank, but the fintech will continue operating an office in San Francisco.
If approved, Varo's bank charter will simplify regulatory oversight and allow Varo to expand its product mix (i.e. CDs, credit cards, and home equity loans), use lower cost deposit funding to make loans, and serve Americans nationwide. Varo's business model is based on interchange fees, interest income from loans, and in the future, fee income from partners like insurance, wealth management, and student loan providers.
Varo CEO Colin Wash recently appeared on CNBC's Closing Bell to discuss why mobile-only banking is the future. He shared his belief that a business model with no branches, no cash handling, and no legacy technology allows Varo to operate more efficiently than traditional financial institutions. Varo currently appeals mostly to Millennials, given its fee-free and mobile app-based model.
Social Proof
While user reviews are mixed, general online sentiment about Varo is positive. Here are a few examples:
7 out of 5-star rating on the App Store (Varo for Android is coming soon)

8 out of 5-star rating on Glassdoor

Over 11,300 Facebook "Likes" and over 2,100 Twitter followers (find Varo on Facebook or Twitter @varomoney)

NerdWallet

Rating: 4.0/5.0 (checking and savings accounts reviewed)

Ranked #5 among "Top 10 Rising Early Stage Fintech Startups" by Crunchbase
The Type of Talent Varo is Looking to Attract
Varo's team is made up of talent from some of the world's leading brands, including Amazon, American Express, Apple, Citi, McKinsey, Instagram, and Wells Fargo. A quick LinkedIn search offers some insight into the locations and job roles that Varo is currently looking for. Varo is actively recruiting in San Francisco (digital marketing, creative, engineering, and mobile product design) and Salt Lake City (CISO, recruiting, customer support, banking operations, and enterprise and software engineer).
One of Varo's job descriptions uses the words "nimble, data-driven, and results-oriented" as descriptors of their Growth Marketing team and "track record of executing in a fast-paced, goal-oriented environment" as one of the "three skills that matter most". A job description for a Senior Mobile Engineer on the Android team calls for use of "modern but proven technologies" and "polished and beautiful UI with smooth animations and delightful interactions."
How Should Traditional FIs Respond?
For many, it may feel like "Winter is Coming," with Varo Bank cast as the Night King leading the White Walkers as they breach the Wall of traditional banking. However, community banks and credit unions should respond to challenger banks by controlling what's within their control. A few areas where traditional FIs can consider sharpening their competitive edge include:
Strategic Focus – choose (and know) your customer, narrow your focus, and dominate your market
Explore Win-Win Partnerships – think fintechs and value-added service providers
Map Key Customer Journeys – craft an intentional and differentiated experience (then manage its delivery with organizational and functional area KPIs)
Think (and Hire) Outside the FI Vertical
Enhance Storytelling – tell your story more effectively by focusing more on "the why" (i.e. your mission) and less on "the what"
Promote Hybrid Model Benefits –deliver the best of both worlds: branch and digital convenience with a trusted, human touch
Invest in Mobile – ensure that your digital experience is keeping (if not setting) pace
Embrace Modern Marketing – are you able to attract new customers and expand relationships digitally?
Evolve Data from Descriptive to Prescriptive – delivering proactive financial insights and guidance is a strong value proposition
Whether or not Varo is the first of many fintechs to be approved for a bank charter remains to be seen. Varo's CEO and co-founder, Colin Walsh, describes himself as a reformed banker. Could it be that many will describe him as a reformer of banking? Only time will tell …
What (if any) threat does Varo Bank pose to your organization? Do you have opportunities to strengthen your digital play to better compete with challenger banks? If so, what are they? How can Jack Henry & Associates, Inc.® help?
P.S. Many fintechs believe that they don't need to become a bank to be the primary user interface for consumers and their finances. Regardless of whether or not Varo opens the floodgate, the challenge of maintaining ownership of the front-end user experience is a harsh reality for traditional FIs.