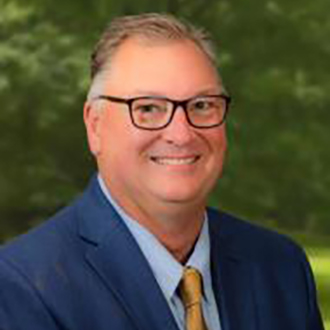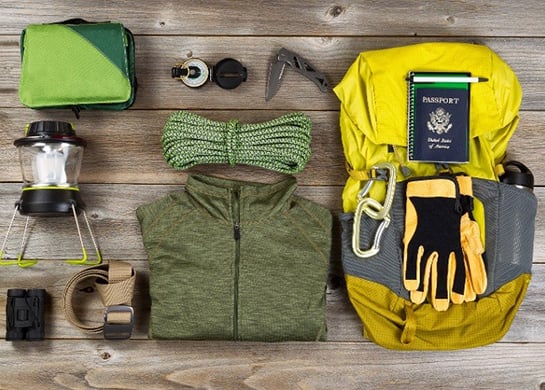 Anyone who has spent time with Boy Scouts knows the scout slogan, "Do a good turn daily," as well as their motto, "Be prepared." There could not be two more appropriate phrases to guide commercial lenders – it's the essence of everything they do during their careers. Like Scouts, commercial lenders are passionate about serving the needs of the businesses in their local communities. They also operate in an environment that carries the risk of financial loss, so they must be trained and prepared for any circumstances they may encounter on the trail.
Before each new adventure, successful Scouts prepare a packing list. This describes all items necessary to complete a trek. In many ways, the items typically shown on a packing list could apply to the world of commercial lending.
Map and compass. Scouts use a map long before the hike begins and carry it as a reference throughout their journey. Scouts know the distance, the terrain, and the difficulty level associated with their chosen path. These skills are just as important for commercial lenders. While Scouts need to know where they are going and how to get there, lenders need to know their objectives and how to define success. Scouts also carry a compass to help ensure that they stay on the right path, and to guide them back to the trail if they stray from their objective. Lenders also should utilize similar tools, like relationship management systems and collateral management systems to help them stay on track.
Light source. On every trek, Scouts know they will be spending some time in darkness. A good tool to light the way is a necessity. It is the same for commercial lenders. Once they know their goals and objectives, they need something to light their path to the market. This is where good business data comes into play. The process of active business development has changed over the years. Lenders today have more resources at their fingertips to study market conditions, industry dynamics, and specific sales opportunities.
Fire starter. Scouts need to be able to make fire no matter what the external environment offers. Rainy or sunny, windy or mild, a fire may be the difference between eating and not eating; between freezing and staying comfortable. Lenders need fire in the form of activity and sales support, no matter what economic conditions they face. To gain new clients. To make more loans. Once they have a prospect list, they need a solid system in place to call on prospects, manage pipelines and track opportunities.
Utility tools. Whether they are using their tools to find food, to climb mountains or to navigate their path, Scouts are skilled in the use of these devices to get the job done. Lenders need tools too. It does no good to gain a prospect if you don't have the resources you need to meet their needs and evaluate the risk to your organization. From financial statement collection to financial spreading and credit presentations, loan origination tools create a successful onboarding process. Additional tools, such as lender dashboards, help to enhance the journey of portfolio management.
First aid kit and rain gear. On every adventure, there will be some adversity. Scouts know this. They are trained and ready to help themselves and others. Lenders also know that some days will bring sunshine and other days will bring storms. If you are in the business long enough, you will have to go through a workout or a large-scale economic downturn. It's been said that you never really know your customer until you have seen how they react under pressure. That is true for both customers and lenders. Strength is forged in the fire. Those who have the resources to help them operate well under pressure will be more successful in the long term. Never forget – it is usually easier to avoid an emergency than it is to respond to one. Understanding the dangers in your environment can go a long way. Lenders can accomplish that through training, communication and timely information resources.
A good tent. Just as Scouts need a safe and dry place to store their gear and rest, lenders need a dependable place to house their portfolios. It helps if this tent is easy to set up, provides good protection from the elements, and is easy to transport. Just as a tent holds all your gear, a portfolio management system for commercial lending integrates and compiles data to improve ease of access and creates more time to enjoy your journey.
The buddy system. No Scout ever goes out on the trail alone. Teamwork is emphasized at every turn. Teamwork is no less critical in commercial lending. Effective work queues and systems that allow for active communication with other teams allow lenders to serve clients effectively through teamwork.
Knowledge. The most important tool for both Scouts and lenders is their brain. Scouts train to be better through continuous learning. The same is true of commercial lenders. They need the support of their organizations to guide them on their journey and to empower them to serve as effective resources for both their clients and their employer.
Now that your packing list is complete, we encourage you to download Borrowers for Life, If you would like more information about how an agile, automated lending platform will give your team the right tools they need in any financial environment.
Thanks for taking a moment for this discussion, and enjoy the rest of your summer.