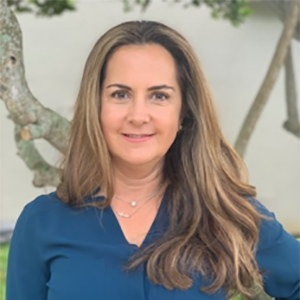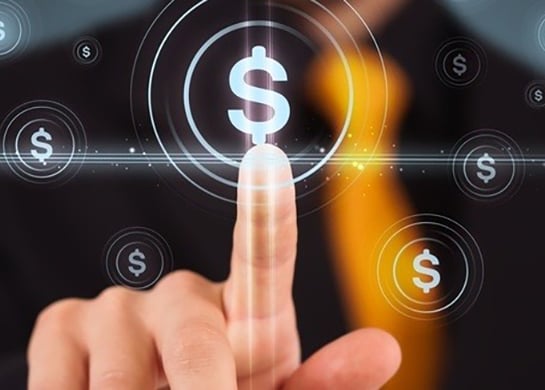 For an overview and definition of real-time payments, read the previously published blog titled 'The Biggest Misconception of Real-Time Payments'.
There is no doubt that we live in a society which values time. Innovative companies are cropping up every day to help us do things faster.
Financial services consumers are demanding not only speed, but convenience, automation, reliability, and transparency among transactions in addition to real-time funds availability. In addition to consumer expectations, drivers of this faster payment movement include technology innovation, new players and business models, business expectations, enhanced safety and soundness, and globalization and regulatory pressure. As we evaluate those drivers, many industry experts believe that financial service providers will begin to see benefits from functionality that leverages faster payments.
Many financial institutions (FIs) are asking for use cases or what problem the market is solving with real-time payments. The Federal Reserve kicked off the effort on the impact of real-time payments by coordinating various industry groups to conduct research and establish guidelines. The Clearing House has continued the research performed by The Federal Reserve and has identified a list of potential use cases to answer these questions. Example use cases for business to consumer (B2C) payments include wages, emergency payroll, and urgent payments such as disaster relief. Person to person (P2P) payment examples include rent, sending funds to a family member or paying for services such as babysitting or lawn care. Consumer to business payments (C2B) may include some urgent bill payments.
What we're now realizing is that we have the need to perform services that are associated with payments, that we don't normally think of being included in the traditional payments silo.
Customer support is one example. Customer support is rapidly moving toward mobile. The issue we are currently experiencing with this trend is that very few FIs offer mobile customer support beyond delivering static content. And often times, mobile customer support directs the user to make a phone call to the branch. Once real-time payments are implemented, real-time customer support options via mobile channels, and most likely other channels, will be required. Consumers will be demanding this. FIs will fall short if they don't offer this feature.
The biggest handicap in digital banking today is the onboarding process. Even the best current onboarding requires funding at a minimum level and is not an easy process. The most common way to onboard a customer is for the user to give account credentials and the bank or credit union verifies the credentials by sending a micro-ACH debit that needs to be authorized and confirmed. This is still not a frictionless solution. All of this may take three to five days. This same verification process could be done instantaneously with real-time payments and will dramatically improve the onboarding process. This will allow banking to have real-time onboarding. You see, it's much bigger than just "turning on" real-time payments.
Instant funding of loans is a possibility with real-time payments. We will have the chance to vet the loan application, establish credit worthiness, and fund the loan in real-time. It's about automating the decision to fund the loan just as well as funding the loan. If real-time payments become ubiquitous and the majority of payment providers and FIs have this opportunity, those that don't will be left behind their competition and therefore in jeopardy of losing valuable market share. Many fintech firms such as Upstart and Affirm are investing in artificial intelligence (AI) to do this type of loan decisioning and are moving quickly with this technology.
Fraud monitoring will need to be in real-time. Most FIs use some form of two-factor authentication, by offering two steps or types of security, when a consumer wants to send a payment, but setting-up a payment recipient and receiving the payment should also be included in a real-time fraud solution. Upfront processes to initiate a payment will need to be just as secure as making the payment.
Real-time analytics is another opportunity. Real-time payments data will tell us in real-time about customer behaviors and life-cycles. This is the holy grail of marketing – dynamic real-time segmentation of end-customers down to the individual level. This type of marketing has been done in the past but based on much older data. We will be able detect shifts as they happen in a consumer's lifecycle and help predict – in real-time – what solutions the consumer will need at the FI. This puts predictive analytics in a whole new light and allows us to move directly toward prescriptive analytics, which uses the data to show how financial institutions can act upon and benefit from what is predicted.
And lastly, commercial payments. The Clearing House is already testing messaging within real-time payments by embedding a payment request in a commercial invoice, allowing the business to electronically send the invoice and receive payment authorization and the payment immediately. The remittance information is also embedded in the invoice, allowing for richer detail to be transmitted with the payment.
Don't panic yet
The industry has a long way to go until ubiquitous real-time payments come to fruition. The Faster Payments Task Force (a diverse array of stakeholders ranging from FIs to payment processors such as Jack Henry & Associates, created and led by the Federal Reserve) continues to work on establishing governance with the proper framework and infrastructure and estimates not finishing their work until the year 2020 or beyond.
So the question we initially posed, "Are you ready for Real-Time Banking" should be a resounding "Yes"! Consumers and businesses are expecting it and in some situations willing to pay for it. Jack Henry & Associates is taking the first steps to provide financial institutions with a real-time payments solution – now is the time to begin your planning process to execute your version of real-time banking.