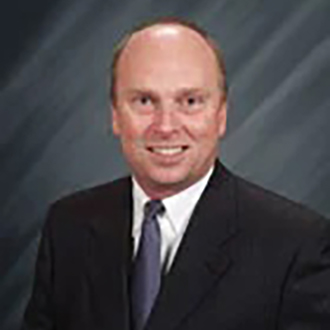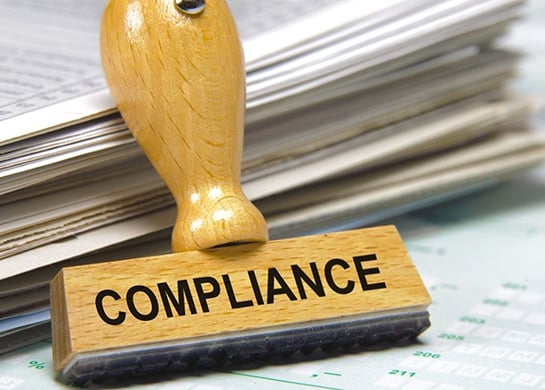 CECL (Current Expected Credit Loss) is a fundamental change to how banks and credit unions will determine their loan loss reserve requirements. This change requires FIs to reserve for loans upon inception and adjust reserves monthly based on performance data coming from their loan systems and economic data coming from a forecast of various q-factors. This fundamental change will occur over the next several years.
Question: Where are you in your CECL compliance preparation?
This question was asked at the AICPA conference in October 2017 with over 250 FIs, the results were a bit alarming…
Only 6% of FIs have captured data and determined any data gaps.
Only 4% of FIs have some initial CECL reserve results to compare to their ALLL.
While I wasn't surprised so few institutions had CECL reserve results, I was surprised that only 6% of respondents had started gathering the needed data to support their CECL model. Selecting a model and gathering data are the first steps in building an effective CECL model. As an industry we need to increase our focus on CECL compliance in 2018 to meet these adoption dates.
Data Facts: Did you know …
Regulators are suggesting at least three years' worth of data before your adoption date and the easiest (and cheapest) way to gather this is to capture and build history each month going forward.

Regulators in September 2017 said you should "promptly" start to gather data (which translates to … expect them to ask about your CECL preparedness in your next exam).

The data elements you need are model-specific, so determining which model meets your needs is a precursor to capturing data.
Based on the need to collect data soon, FIs are starting to scramble to determine which model they will adopt, so they can get their data extracts built.
Seven Steps to CECL Compliance …
Below is a timeframe which I hope can keep your CECL preparation on target based on your adoption date which includes these major milestones:
Form Committee – Develop internal committee to evaluate CECL requirements.
Evaluate FI CECL Needs – Determine your FI's CECL needs based on your research and feedback from examiners, CPA firms, and executive management.
Model Decision - During this phase you compare your model needs against various solutions to find the right approach for your FI, ending with the determination of the appropriate solution and execution of an agreement (if applicable).
Data Extract – The model you select affects your data needs, so after model selection you should immediately investigate and build data extracts to feed your model.
Data History and Scrub – This is the period of time where you can build your data history and address any data gaps that exist with your data. Often data is captured by the FI but not loaded into core fields for extraction. During this phase you can make process modifications to capture these important elements.
Parallel ALLL and CECL – This is a period to run your ALLL and CECL results in parallel so you can monitor the gap between your ALLL and CECL requirements and also adjust/calibrate your model so it accurately predicts losses.
Adoption Date – This is your CECL effective data when you make CECL adjustments and integrate results into business processes including budgeting, pricing, and evaluating customer profitability.
Building your Custom CECL Timeline …
To ensure you allocate adequate time for this significant change, appropriate planning is required. To assist you in this process, we have built a CECL Timeline Wizard which FIs can use to establish an appropriate timeline.
Below is a link to the wizard, which we encourage you explore, and an output document showing the key milestone dates for FIs with a 12/31/2021 adoption date.
The stats on CECL readiness to this point are concerning, which makes 2018 a pivotal year for successful CECL adoption! During 2018 we expect most FIs will make a CECL model decision and start capturing the necessary data to support their model.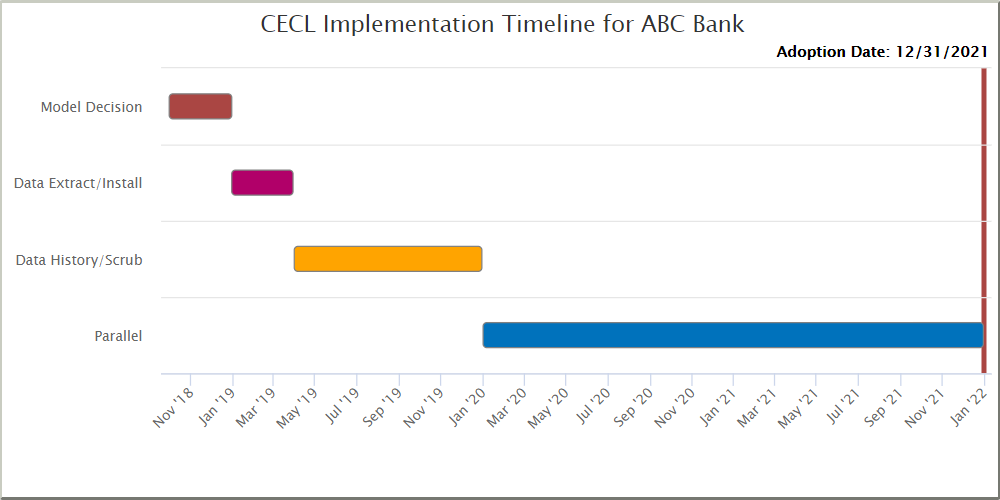 ProfitStars can get your business ready for CECL compliance. From our TimeLine Wizard to Analysis and Reporting we will be with your bank every step of the way. Contact us today to start planning for your bank's future.