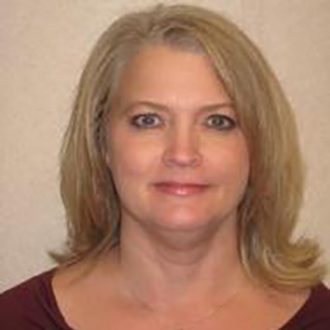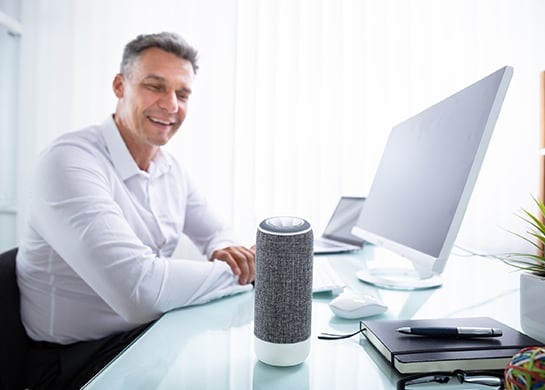 Voice commerce, also known as vCommerce, is a buying principle that allows customers to make purchases using software applications on enabled devices with voice commands. The consumer typically interacts with a virtual personal assistant like Apple's Siri or Amazon's Alexa and the voice replaces the need for point-and-click or typing information in a search field. The customer utilizing the voice command technology can search for information and make purchases simply by speaking the request near an enabled device.
Most companies today have taken a mobile-first marketing and technology approach. Adding use of voice or conversational commerce is likely to be the next big push. Retail companies large and small should evaluate how vCommerce could drive customers to their electronic or physical front door.
The technology has been around for about 10 years – and while vCommerce doesn't have the lion's share of revenue today, it is likely to become a primary sales channel in the near future. According to reports from NPR and Edison Research, over 53 million U.S. adults own at least one voice-activated smart speaker and most of them use the device one or more times a day.[1] EMarketer forecasts the number of people using smart speakers in the U.S. will rise to 76.5 million by 2020[2] and OC & C calculated vCommerce sales will make up 6% of overall U.S. online spending by 2022.[3]
Amazon and Google have certainly blazed the trail in the vCommerce space. Amazon sales of the Alexa devices have topped 100 million and Google announced earlier in the year that one billion personal and household devices include Google Assistant. Product research, purchasing, and reorders are the primary drivers of use in today's market. Amazon customers have long used the Alexa devices to purchase products from the Amazon website, often with additional discounts to drive usage. Retailers such as Walmart, Costco, Target, Dunkin' Donuts, and Starbucks have partnered with Google to allow their customers to buy products with Google Assistant. Not all voice commerce efforts are sale-specific. Some are geared toward building goodwill and brand loyalty. Take Campbell's creation of an Alexa voice skill, which serves as a virtual kitchen assistant; or Lego's interactive storytelling skill for children. Both can obviously lead back to a purchase, but the use of these features allows their customers to become more comfortable with voice interaction – which is expected to expanded adoption in the future. These large companies have access to vast amounts of consumer purchasing history. They can also include predictive analytics to determine preference and provide personalized service – all to suggest future purchases while engaged with a customer.
While traditional devices such as mobile phone, tablet, or tabletop assistant hardware are currently the most used voice assist devices, other smart-home devices in the form of TVs, kitchen appliances, mirrors, lights, alarms, and exercise equipment are expanding in availability.
The challenges the industry faces in mass adoption of vCommerce is that voice is not always easier than alternative methods. Not to mention, there's pushback from those who are worried about a perceived lack of privacy. Newer devices address the ease-of-use challenge by including a video screen, which lets the potential customer view the item they've searched.
In today's technology-rich environment, customers have come to expect companies to meet them where they live and work with multiple avenues of access and payments that meet their needs. Forward-thinking companies are looking to vCommerce as a way to capture additional revenue, increase reorders, and grab a sell at the point a customer determines a need. As consumer and business use and familiarity grows so too will the expectations for banking services such as payments, product information and chat support. Financial institutions that have evaluated their product offering for potential voice commerce technology integration will be ahead of the curve in meeting their customers where they live and work.
Like this article? Subscribe to the Strategically Speaking blog to gain access to weekly articles from our industry leaders right from your inbox!
[1] https://www.edisonresearch.com/fifty-three-million-u-s-adults-now-own-at-least-one-smart-speaker/
[2] https://www.emarketer.com/content/emarketer-releases-new-smart-speaker-figures
[3] https://www.occstrategy.com/en/our-insights/our-insight/id/1614/the-talking-shop