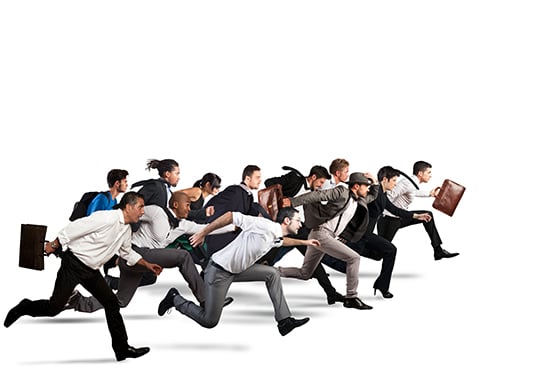 From January 1, 2019 through June 30, 2019 I've enjoyed meeting face to face with 172 community financial institution (FI) executives and managers representing 91 FIs. These FIs are diverse with total assets ranging from $31 million to $2.15 billion, various charters and specialties. These FIs are found in the smallest communities as well as large metropolitan markets and every size community in between. We discuss, in varying levels of detail, their objectives, initiatives, and projects important to the FI's success. While each conversation is unique, the struggle to sustainably grow deposits seems to rise to the top as one of the most pressing issues during the past six months.
When FIs are working to attract new deposits, a common response is to offer a temporarily inflated offering rate on CDs. The CEO of a credit union in Northwestern Minnesota says he was able to raise $4M in deposits within a week through an aggressive campaign promoting high-yielding CDs. This provided a much-needed boost in funding loan growth. But how sustainable is this practice? What happens when the loyalty-lacking depositors move those CDs to another FI offering the latest and greatest CD special? How will you solve the deposit gap at your FI? Where will the next base of sustainable reliable deposits going to come from?
Increasingly, commercial lenders are receiving incentive compensation when their borrowers agree to bring deposit and operating account relationships during loan renewals or when closing on a new commercial loan. FIs have earned the right to ask for deposits when they take on the risk of making a loan.
Savvy and aggressive commercial lenders are armed with sophisticated but easy-to-use tools to price loans according to predetermined ROE targets, which include the value of deposits. This practice is complicated by upcoming CECL (Current Expected Credit Loss) compliance which will impact the loan pricing process. FIs that grasp pricing tactics to include the value of deposits, impact of CECL compliance, non-interest income opportunities from cash management products/services, and take into account other costs involved in winning and servicing loans seem to have greater success retaining hard earned deposits.
FIs often have unrealized opportunities to offer services, resulting in a steady and reliable stream of low-cost deposits from any business or organization which receives recurring payments and/or desires to accept on line or telephone payments. Processing these payments into a deposit is often labor-intensive and creates opportunities for errors by the business. This is a great opportunity for an FI to step in and fill the hero role. The CIO from a three-bank holding company in Minnesota explained they were able to offer payment processing services to a Rural Electric Cooperative (REC) which reduced the number of FTE assigned to process these payments from two down to 0.5. Those FTEs were reassigned other duties. The bank is now enjoying a contractual relationship with the REC which yields a steady stream of predictable, large, low-cost deposits. An additional incentive for the FI to offer this type of service is to also gain a new and sustainable stream of non-interest income. This model can be repeated with faith based organizations, property managers, municipalities, hospitals, clinics, specialty healthcare providers, and other utilities and any other business receiving high volumes of payments.
Let's not overlook Escrow Accounts as a significant and sustainable source of low cost core deposits. property managers, attorney trusts, real estate developers, title companies, resident care, surrogates, 1031 exchanges, and even municipalities/government funds seek FIs who will simplify and streamline the complexities associated with escrow accounting. FIs understand this but are often overwhelmed with regulatory compliance in this area and therefore elect to pass. For FIs, understanding the value and impact of escrow accounting services on core deposit growth also see this as a significant competitive differentiator from FIs not offering this service.
It's highly likely your FI is offering remote deposit capture (RDC) to include mobile RDC for consumers and businesses. Mobile RDC seems to raise the "risk flag" for many community FIs. Talk with RDC experts to review your FI's risk model. The goal is to update risk mitigation practices based on current trends. Consistent and thorough assessments of your FI's deposit risk can often result in noticeable and sustainable organic core deposit growth 10%, 20%, 30%, or more depending on certain variables. The point is we should be certain to have RDC experts periodically review deposit risk and make adjustments. Increased RDC limits and offering mobile RDC eligibility to new account holders on day one are just two examples of tactics to move the needle on deposit growth.
FIs should also consider the role accounts receivable (A/R) financing plays in attracting high volumes of low cost core deposits. When A/R financing is with proper controls, the FI significantly mitigates loan loss risk via reliable balance of core deposits. In turn, the borrower/business is supplied with a more predictable cash flow.
While CD specials are effective at growing core deposits, it's not a truly sustainable effort. Engaging in conversations surrounding customized loan pricing tactics, introducing efficiencies for depositors as well as FI deposit operations staff, updating deposit risk management policies and leveraging A/R financing as proven concepts will help position your FI to organically and sustainably grow core deposits.