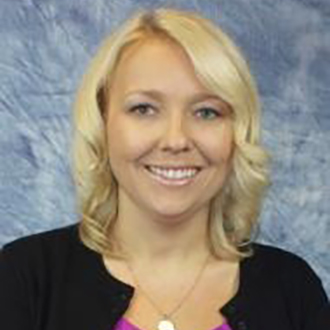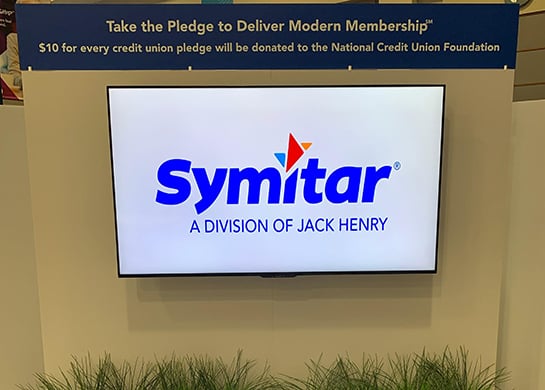 Every year, thousands of eager, determined credit union professionals flock to the streets of Washington D.C. for the annual CUNA Governmental Affairs Conference (GAC). With more than 5,500 attendees, this year was no exception. Every credit union showed up with the same purpose: to celebrate each other and our movement – and to make our voices heard!
I have been fortunate enough to attend more than 10 GACs … but there was something particularly special about this year's event. There was a spark that left me feeling inspired and proud to be a part of this community.
Here are five things I was reminded of this past week at the CUNA GAC:
The credit union difference. After the annual Parade of Flags where members of each state proudly shared the impact credit unions are having in their state, CUNA President and CEO, Jim Nussle

,

took the stage. While his entire speech was inspiring, the thing that stood out most to me was when he and his wife, Karen Nussle, shared letters from members across the country talking about the impact their credit union had on their lives. They reminded us that while the economy is strong, our members are still struggling – 80% live paycheck-to-paycheck, and four out of 10 don't have emergency funds. They reminded us that empathy starts here. It's not just whether your check book balances, but how that makes you feel. That's the #cudifference!


Credit unions stand up for their members. This was apparent anywhere you went at the conference – from sessions about Advancing Communities Through the Credit Union Difference, to empowering speeches from this year's Herb Wagner Award winners, to the bustle of the Exhibit Hall, and all the way to The Hill. I had the privilege of talking to credit union change makers as they stopped by the Symitar® booth and pledged to deliver Modern MembershipSM. To be the credit union that stands up for their members. The credit union whose purpose is to instill financial confidence by listening to, understanding the circumstances of, and genuinely caring about the needs of their members – so that they may life a life well spent.


There is always more work to be done! On behalf of all of those who pledged, Symitar will be donating $7,000 to The National Credit Union Foundation to help empower financial wellness and make a difference in the communities we serve.
"The proceeds will help us to ignite understanding and passion for member financial health, inspire and create opportunities for credit unions to leverage their cooperative values, and respond quickly when disasters hit." - Gigi Hyland, Executive Director, National Credit Union Foundation.
Never underestimate the power of a strong cup of coffee and an old (or new) friend. It is nearly impossible to walk through the convention center without seeing a familiar face. Colleagues, clients, vendors, publicists, peers, and friends – whether this is your first and only job in the credit union industry or your fifth, it's obvious that this is a place people call home. People who work at credit unions or to serve credit unions have a passion for this industry and a commitment to the people-helping-people philosophy. The baristas on L Street were busy, as everywhere you looked you saw old friends catching up and new connections being made.


As Gigi Hyland said, "Meet people where they are in life." Serving members means putting their needs first, it means blending digital availability with the human touch that modern consumers expect from credit unions. This is something we've talked a lot about over the past few years, but on Tuesday, keynote speaker, David Plouffe, drove this point home through his message on convenience. Jessica Baker, CUDE shared this post from his session with the reminder that "Convenience rules. LISTEN to your members/customers."
The 2020 CUNA GAC did not disappoint, and the credit union community showed up strong to celebrate and support each other! We celebrated CU Heroes, the next generation of credit union leaders – #crashers, credit union advocacy, and so much more!
I never take for granted the opportunity to attend industry events, to connect with credit union leaders, and to learn from each other. GAC is always a favorite event for me, and now that I've shared my highlights with you, it's your turn! Comment below with your favorite #CUNAGAC memory or what other conferences you're looking forward to this year!