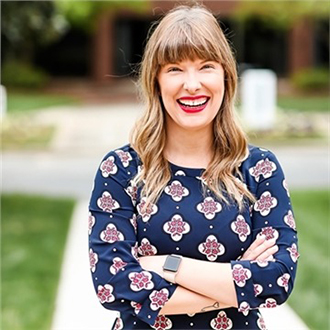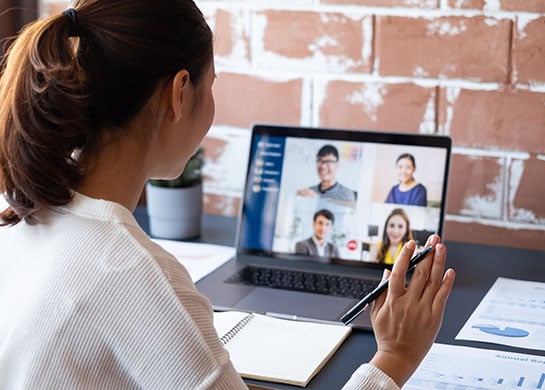 Virtual conferences have been on the rise for quite some time now. (Think: Wistia's 2018 CouchCon, USDLA's 2017 National Conference, and The Learning Guild's 2019 Emerging Tech & Learning Online Conference.) But in the wake of the COVID-19 pandemic, they've become an industry necessity. Rather than postpone a conference, or cancel it altogether, companies are reimagining how to best deliver the content that attendees have come to expect.
To get you ready for your next virtual conference, here's a list of tried-and-true virtual conference tips for getting the most out of your experience:
Add the conference to your calendar. In regard to your calendar and task load, treat a virtual conference the same way you would an in-person conference. When you travel out of town for an event, you most likely block the time on your calendar as "Out of Office," but signing up for a virtual event is a different story. With so much going on, it's easy to get preoccupied – or to have colleagues think you're available when you're really not. The answer? Add the virtual conference to your calendar right away, block your time, and set reminder alerts.
Set your schedule. Bookmark the sessions you want to attend and prioritize the time to be truly present in the experience. Engage with the presenters by asking questions during live sessions and giving thoughtful feedback; and use the chat and networking tools to connect with fellow attendees, share notes, and exchange ideas.
Minimize distractions. When you're watching sessions alone, it's easy to multi-task and get distracted. Instead, try to reduce notifications (phone, email, instant messaging, etc.), grab your tablet or a notepad, and start learning!
Invite more reps from your organization. One huge benefit of a virtual conference is the discounted (or sometimes free) registration fee. This means more of your leaders and emerging leaders can attend and get the chance to learn and grow with the industry.
Take advantage of pre-recorded sessions. With pre-recorded sessions, you don't have to choose between the ones you want to attend. You can attend them all! You can also watch and re-watch presentations for as long as they're available – so you don't have to worry about missing a slide or forgetting what the presenter said.
Get social. Use the event hashtag to share your favorite moments, speakers, sessions, and activities; and keep an eye out for virtual networking lounges, chatrooms, and any other way to socialize with your peers.
Listen to your body. Remember to stand up and take stretch breaks. Establish lunch and bathroom breaks; and follow the 20-20-20 rule: every 20 minutes, look at something 20 feet away for 20 seconds.
Get (and stay) comfy! Enjoy the best aspects of virtual conferences:



You can attend the entire conference in your pajamas.
You already know where the bathroom is.
You don't have to worry about finding a good seat.
You know what to expect when it comes to room temperature.
You have access to all the snacks you want.
You can invite your pet to attend with you.
Are you planning to attend one of our free upcoming virtual conferences? Be sure to use (and share) these virtual conference tips as you explore the entire experience – from live sessions and an on-demand library to virtual TechConnect booths and fun social activities!