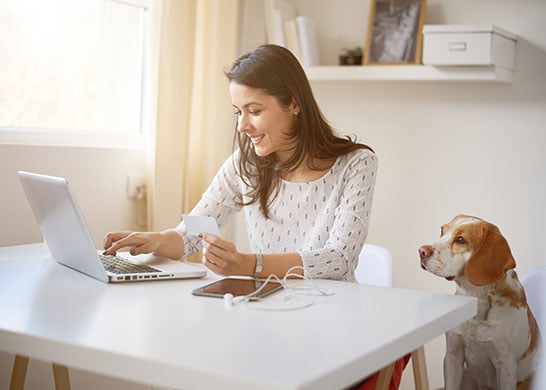 "It is not the strongest of the species that survives, not the most intelligent that survives. It is the one that is the most adaptable to change." ― Charles Darwin
The COVID-19 pandemic continues to illustrate the importance of adaptability for survival. For credit unions waiting for the right time to pursue digital banking transformation -- it's now or never.
With increasing member expectations, a highly competitive financial ecosystem and advancing technology, credit unions must quickly adapt their strategies and embrace fintech innovation as a means of survival in the "next normal". Otherwise, members will be inclined to search for providers outside the credit union cooperative to find what they need.
Raddon VP of Research & Chief Economist, Bill Handel, claims a major theme in 2020 will be how well credit unions contend with uncertainty. He states:
"Ambiguity and insecurity will come from an evolving economic environment, emerging demographic concerns and nontraditional providers' entry into key product areas, including checking accounts by Google and credit cards from Apple. Contending effectively with uncertainty will become the hallmark of well-managed credit unions."
Credit unions are a microcosm of the communities they serve. Operating as member-owned financial cooperatives, the relationship between a credit union and its community is deeply intertwined. Although it seems like the global pandemic caused a shift in banking behaviors to happen overnight, it was the catalyst for accelerated digital transformation for financial institutions (FIs) that were "sitting on the fence" pre-pandemic.
Digital banking is imperative. It's the essential link between members and their money when in-person banking is not possible or convenient. And statistics signal a growing preference for digital banking by members of all ages as they adapt to life in the next normal.
Here's What We Know
The pandemic continues to demonstrate the importance for members to have access to their credit union, when and from where they need it.
With little certainty of what the future holds and heightened competition from multiple a variety of channels, credit unions must broaden their vision to include alternative ways members can manage their finances that are less dependent on brick and mortar branches.
Now is the time to leverage your resilience and consumer trust to preserve the credit union movement and support your members and communities through enhanced digital delivery.
While "people helping people" is the philosophy of credit unions, member service is their North Star. It's imperative credit unions act on their commitment now by providing the digital tools members need to access and open accounts, apply for loans, make contactless payments wallets, and get financial guidance and advice.
Failure to adopt digital banking services and promote their use puts credit unions at jeopardy of losing existing members as well as attracting new members. Acting now could be the difference between surviving and thriving in the age of digital transformation as modern consumers seek more convenient alternatives to in-person banking.
Do you have a plan for how your credit union will adapt to the next normal? Remember, the market moves fast, and it won't wait. The clock is ticking…