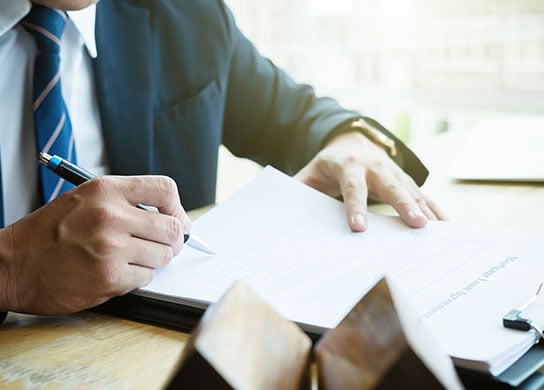 Traditional loans such as bank loans, SBA loans, and business lines of credit, are among the oldest and most well-known financing options in the industry. These standards have weathered the test of time by employing a rigorous process that works to determine the suitability of the candidate and their resolve and potential resiliency.
Loans in these categories often take a fair amount of time and effort on the part of all the parties involved. The maintenance of this collaboration is on-going, but once the loan is in place, the lenders and credit team can allow the business owner to get back to what she or he does best, and periodically check in to make sure things are going according to plan.
What do businesses do when their needs and financial situations don't line up with the requirements of traditional lending? They, and the financial industry, get creative.
The Power of Alternative Financing Options
Financial options are developed that target specific situations, and savvy businesses know to look for, and possibly take advantage of, several options to cover all their needs. Financial institutions looking to support their businesses in more creative ways can practice good risk management without adding a lot of overhead by considering software specifically developed to each alternative financing option.
For example, businesses that are accounts receivable driven, such as transportation and staffing, often have a hard time maintaining a regular cash flow to pay their employees and their bills on time. This cash flow issue can also hurt their credit history. And even when they're business is doing well, they would have a hard time looking good on paper when applying for a traditional loan. Let's look at a few alternative examples businesses like these can consider when looking for a loan.
1. Invoice Financing, Accounts Receivable or Working Capital Solutions
Invoice Financing, Accounts Receivable or Working Capital Solutions collateralize those accounts receivable, helping to stabilize the cash flow cycle. This style of financing requires a transactional and timing focused approach, attentive to a business's debtors and the entire supply chain's relevance in the current economy.
2. Asset Based Lending (ABL)
Another option for businesses with cash flow issues is Asset Based Lending (ABL). Collateral for this type of lending can range from accounts receivable, equipment and inventory types.
As opposed to Accounts Receivable Financing, ABL uses borrowing base certificates to determine, as a percentage, the value of the various types of collateral that has been pledged, and from there the amount of money that a business can borrow.
ABL shops require frequent borrowing base certificates, along with audits of inventory, and internally they apply risk management by determining availability based on seasonality, automatic depreciation, etc. This style of financing is also timing focused, requiring a nuanced management of availability.
3. Vendor Credit
Businesses that are purchasing goods from other vendors can free up working capital using Vendor Credit, which is a type of short-term lending, allowing a business to get goods before it pays for them. This is the opposite side of the coin from businesses where cash flow issues stem from customers they've extended vendor credit to, and who have not paid promptly. While this type of lending can benefit one business, in terms of a delayed payment, if not paid off promptly it can seriously hurt another's.
4. Equipment Financing
For a business that needs a specific type of hardware to help them increase its profitability, Equipment financing is one of those niche loans that targets a specific financing need, which may be easier to get approved than a blanket loan.
Equipment such as a Point of Sale terminal, a restaurant oven or a tractor trailer are often too expensive to purchase straight out, so businesses will often take out an equipment loan through the hardware vendor, which is a fixed term loan with principal and interest.
Once the loan is paid in full, the business owns the equipment free of any lien. This financing is intended for businesses where purchasing the equipment outright would be prohibitive, but the improvement in capacity would allow them to hit optimal performance or allow them to meet a growing demand.
5. Business Credit Card
For businesses that can pay by credit, they can squeeze a little more work out of their money by using a Business Credit Card. Not only intended to cover cash needs in an emergency, many business-focused cards come with planning and management tools and spending rewards. Many cards tout their ability to make budgeting easy, because they help with categorized spending and reporting.
6. Grants, Crowdfunding, and Microloans
If a business needs small dollar funding, it could consider Grants, Crowdfunding and Microloans. These types of financing options are small amounts that have little or no interest, or requirement of payback, and are often used for specific projects instead of overall operating costs.
7.Angel Investors, Venture Capital Groups, and Personal Contacts
New businesses looking for large project funding and quick growth should think about equity financing from Angel Investors, Venture Capital groups and personal contacts, relying on both financial wisdom and financial backing from these groups. This is generally fast-moving financing for fast-moving industries, relying almost entirely on the strength of character of those at the pitch meeting and their vision.
Small businesses need these creative financing solutions to weather challenges; slow-paying debtors, necessary but expensive equipment or rapid growth. As their trusted financial advisor, you know the challenges that they face. With all the alternative financing options available, consider which options might be relevant to your businesses' continued growth, and could one of these be something your Financial Institution would consider offering?