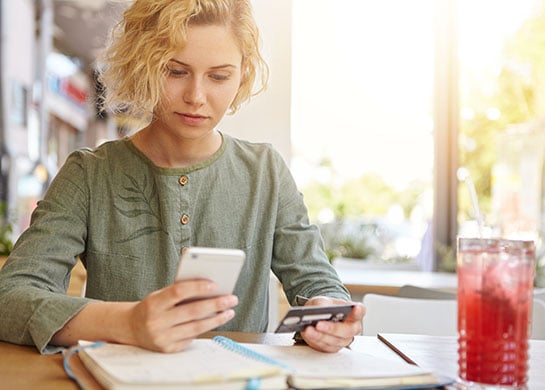 There's an old saying that every challenge is an opportunity. If true, we have more opportunities than anyone expected this year! As a result of the pandemic, some issues have been thrust to the forefront and need to be addressed head on. Here are five of the topics that I've been thinking about.
1.
Improving and Going Beyond Self-Service Banking
Financial institutions (FIs) have learned to quickly pivot and promote their existing forms of contactless communication and self-service. Some institutions are looking to acquire better mobile and online solutions. Here are couple strategies for the current situation.
First, we've learned that a unified accountholder experience is important for self-service. A banking session needs to be easy and uniform regardless of the channel or service is in use. Ideally, a consumer could move from account opening to loan services to credit card records without a change in interface. This requires a flexible software foundation. Beyond self-service, we can recognize the value of personal, secure, chat conversations when a customer is in need. If an FI agent can interact with transactions and documents within the chat support area, a customer receives fast and effective service.
On a smaller scale, using social media platforms requires very little expense and effort. Banks can reach out to customers on social media and assist with minor, non-confidential questions. A Twitter or Facebook response can say something like, "Call Mary in our credit department, here's her phone number," or "Here's a link to our loan calculator. Let me know if you have questions about it."
2.
The Human Side of Digital Transformation
We've learned that online meeting apps like Zoom and Microsoft Teams are critical tools and many institutions are upgrading their capabilities in this area. Secure, uninterrupted home internet connections are suddenly more important as front-line employees work from living rooms, patios, and kitchen tables. Home equipment takes on new importance, causing institutions to scramble to appropriately supply staff members.
This is an investment that can pay off, as there is little downside to having a flexible, remote-ready workforce. It helps prepare institutions for not just pandemics, but any circumstance or disaster that keeps employees away from offices.
3.
Contact Centers Rise in Importance
Not surprisingly, customers are making heavier use of phone calling. When isolated, people often want a personal contact with someone who can help. It's also no surprise that callers don't like to wait.
If an institution's call staff is overwhelmed and if it's too costly to hire additional staff, an outsourced call center is a worthy solution. Many call centers are well-prepared for having agents work from home. A good US-based contact center that's well-versed in your procedures can make customers feel heard, answer questions, and solve problems.
4.
The Digital Divide Grows
A frustrating aspect of the new emphasis on digital banking is the number of Americans who don't have easy access to online services. The FCC estimates that 6% of citizens lack broadband access, and that rises to 25% in many rural areas. Worse yet is the fact that many if not most public libraries are closed during the pandemic, cutting off an important internet access point.
I don't have an answer to this dilemma, except to ask for patience and empathy for the underserved. They are dealing with paper communications and waiting in line to get anything done. We must act with the compassion that community FIs are known for.
5.
Security and Risk in Chaotic Times
One thing we know all too well is that when disruptions occur, whether COVID-19 or other natural disasters, criminals will try to take advantage. Scams of all kinds are growing in number. It points to the urgent need to lock down security procedures.


With staff members working from home, it's crucial to review network security, risk policies, and privacy. Look for possible weak points and take action to strengthen them.
This is also a time to reinforce security training for employees on issues such as phishing attacks.
Reexamine security regarding vendors and cloud-based services. How are they weathering the pandemic, economically and otherwise? Has the current environment opened vulnerabilities for them?
Those are my takes on some of the "opportunities" this year has delivered to us. However, the roller coaster ride that is 2020 may offer more surprises. Let's keep alert to the changes around us and react appropriately. And, stay safe out there!