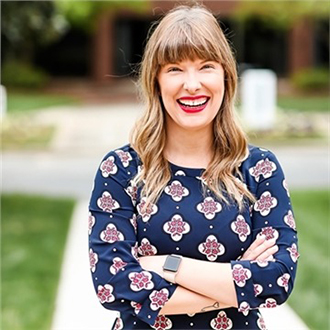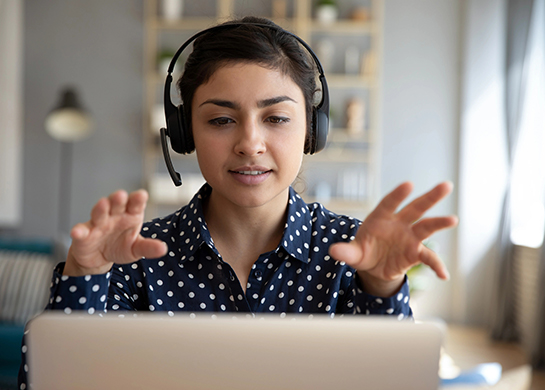 In this time of economic uncertainty, your customers or members need you now more than ever. They need guidance. They need assurance. The 67 million Americans who will have trouble paying their credit card bills due to the COVID-19 pandemic need to know you're there for them.
But how do you let them know you're there at a time when you and your staff can't physically be there to reassure them? If you're one of the 75% of financial institutions who have reported at least partial remote deployment, we've put together five best practices you can use to better serve your customers or members remotely.
Ensure remote staff have the support and equipment they need.
Remote user VPN access: Ensure internal staff are comfortable and confident about working remotely and securely.
Live chat and desktop sharing: Use the digital chat feature either within the call center application, within digital banking, or both to increase availability to customers/members and connect digital to in-person support. Make sure employees and support staff are versed on digital banking and bill pay features to assist them.
Video conferencing: Equip financial advisors and support staff working remotely with tools that provide video conferencing capability to embrace the face-to-face communication needed in fortifying the customer/member relationship with a human + digital approach.
Remote notary: A number of states quickly adopted remote notary legislation, allowing for completion of digital and online loan closings. But lenders that don't already have the infrastructure in place to originate electronic documents will need time to implement them so they can take advantage of remote closings.
Evaluate current application and processing procedures to ensure they meet remote criteria.
POS application: Digital account application access and completion for deposit and loan accounts is crucial for servicing customers/members from a remote environment.
Remote employee processing capabilities: Deposit and lending platforms must also support access to remote employees for executing the underwriting and onboarding processes associated with new account origination and booking.
Electronic signature: Digital lending and deposit origination solutions depend heavily on e-sign capability to complete contract and disclosure requirements for onboarding new accounts or existing account modifications.
Promote increased usage of digital banking and bill pay.
Be proactive about sending communications and educating your customers on digital technologies like:

Setting up recurring payments
Signing up for eBills
Getting direct deposit up and running
Getting started with remote deposit capture to deposit checks instantly
Signing up for alerts such as balance reminders or bills due
Using chat features within digital banking

Expedite faster payment solutions like P2P and real-time payments to bolster your payment strategy. Faster payments will become more important in supporting consumer needs as we recover from COVID-19.
Consider outsourcing to increase efficiencies.
Outsourcing comes in many shapes and sizes. You can choose to outsource one department or area – like your call center to ease the burden on your agents – or your entire core.

IT outsourcing (ITO): Outsourcing things like core processing, server management, infrastructure solutions, and network administration.
Business process outsourcing (BPO): Outsourcing things like accounting, call center, collections, and web administration.
Full-fledged product outsourcing: Outsourcing product development, operations, compliance, regulatory infrastructure, etc.
Communicate often.

Schedule communications both internally and externally to ease concerns and promote conversation.
As fraudsters take advantage of the current pandemic, ease customers' or members' fears by developing communications that offer suggestions on staying safe.
Educate customers/members on how to protect their credit score by offering links to popular credit bureaus or free credit scoring services.
Offer suggestions to those who need income relief on how to tap into their credit, savings, and other sources of income that can sustain them while they're unable to work. Put together a list of both local and national companies offering payment relief to people impacted by COVID.
Give extra care to small businesses to help guide them through current government relief initiatives like the CARES act and PPP.
By combining digital touch points with human interaction, compassion, and support, you can use this time to build trust, foster loyalty, and help reduce stress. You'll prove to your customers or members you can be there for them in their moments of need no matter the circumstances.