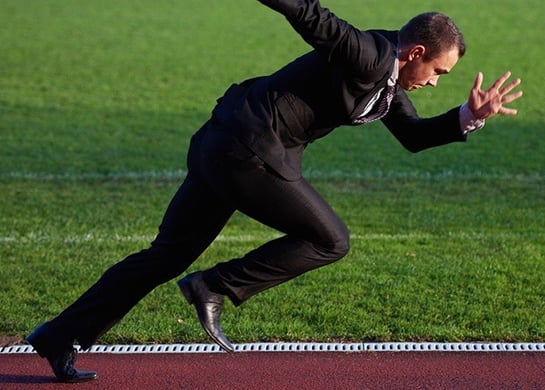 Just as each community is unique in stature, industry, economy, and opportunity, so is each community financial institution (FI). Regardless of our composition, the one thing we all have in common is a limitation of time.
Let's agree to make the most of it.
Online lenders (also called alternative lenders) have recognized and seized the fact that time is limited. In response, they have created channels to significantly reduce the amount of time required to obtain another limited resource—money. These lenders are helping businesses get more of what they want: satisfying their need for more time to focus on their business and more money to execute their creative and industrial ideas.
Let's face it: banks and credit unions today are faced with overwhelming, burdensome regulatory requirements to accept, process, and fund commercial loan applications.
Alternative lenders are not.
Those types of lenders do not bear the incredible expense and effort to satisfy such strict requirements. Therefore, alternative lenders can provide a loan decision and funds availability in short order. Most of the businesses borrowing from alternative lenders are not taking out large commercial loans. Those borrowers are searching for operating capital most of the time. Considering the average loan made by top alternative lenders is below $70,000, many community FIs consider that amount to be too small and simply not worth the time to chase traditionally.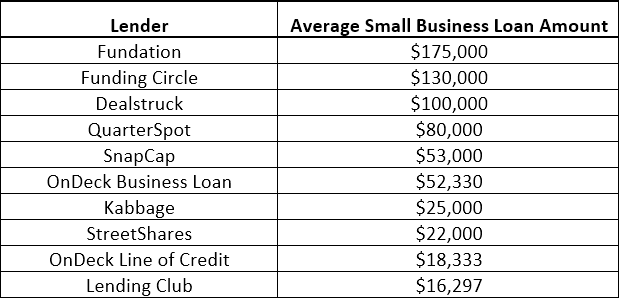 Source: Average Small Business Loan Amount in 2017: Across Banks and Alternative Lenders, ValuePenguin.com
But what if your FI utilized the same tools that alternative lenders were using to capture these smaller loans? What if your FI had time for pursuing smaller business loans without an impact to your larger loan capturing methods?
Here are a few things your FI can do to start competing with alternative lenders to prevent missing out on those valuable small business loans:
Improve Your Online Presence. Enable Search Engine Optimization (SEO) for your FI's website and products to be found through internet searches. Many business owners search Google® or Bing® for the best loan deals late in the evening or weekend hours. It is imperative that your FI takes advantages of these "after-hours" inquires.


Make borrowing easy. Have an efficient means for the applicant/borrower to submit financial statements and other information to make a smart, informed, and mutually beneficial credit decisions. If your community FI is not able to approve a loan, offer the borrower a re-direct to another lender. A simple way to do this is to leverage existing networks established between FIs and alternative lenders. This opens an entirely different conversation aimed at "Co-Opetition" between community FIs and alternative lenders.


Use technology to level the playing field with alternative lenders. Online commercial loan applications with adjustable levels of automation to qualify a borrower are a good step in the right direction.


Invest in mobile banking. Your FI needs to an offer mobile banking – specifically the right mobile banking solution. Consumer mobile products are a stretch to meet the needs of agile, growing businesses. Focus on serving the banking needs of businesses by keeping commercial mobile banking products separate from consumer mobile banking products. It's easy to view those products as similar when in reality they are very different.
So ask yourself these questions when determining if your FI is meeting the loan needs of your clients:
What can I do to bring automation and/or enhance the borrowing experience of my customers?
Can automation replace the human experience in banking?
How does co-opetition between my community FI and other alternative lenders fit into my business banking model?
In what ways do my banking products help my clients get back more time and enhance cash flows?
In the spirit of making the most of precious time and money, your FI must emphasize the role of technology. It's an important factor for FIs no matter how large or small.
The importance of technology should not be diminished regardless of the markets you serve.