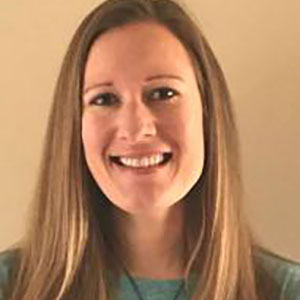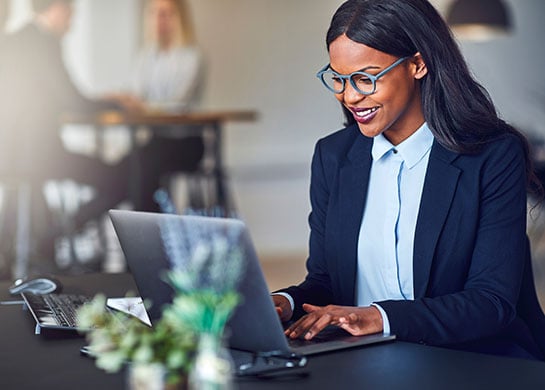 Constant economic changes, evolving customer expectations, emerging technology, and other market challenges have forced banks to be even more innovative in their strategies to achieve business goals. Building on – or expanding upon – commercial services like escrow management is often an untapped strategy. Many banks are still relying on siloed data systems and manual processes (including labor-intensive, error-prone spreadsheets) to track and add sub-accounts.
The rising competition from fintech startups leveraging technology to create unique customer experiences has forced large banks to respond by innovating themselves. Large banks frequently embrace technology as a key strategic differentiator for long-term success. Community banks are making headway in providing personalized customer experiences to compete with larger banks, but challenges remain.
Benefits of Implementing Escrow Management Software
The good news is that by utilizing a deposit escrow management system as part of a digital strategy, you can support strategic commercial banking growth. Here are three ways it can help you today:
Improving Efficiency
In a recent survey, 38% of bankers said that reducing paper-based processes remains one of their top challenges. And it's estimated that companies lose 20-30% of their revenue to inefficiencies every year – a lot of it laid at the feet of difficult-to-use systems.
By utilizing deposit escrow management technology, you'll be able to say goodbye to manual account processing (and spreadsheets!) and maximize your bank's operational efficiency. You can also:
Improve productivity of bank product management, operations, business lines, and technology personnel.

Increase core deposit system efficiency.

Gain quick delivery of robust escrow services.

Automate back-office processes and operations.
Enhance accuracy and controls.

Deposit escrow servicing requires special regulatory, conditional interest accrual and payment options, accounting, transaction operations, and reporting not easily accommodated in standard depository systems. With the right deposit escrow management software, you can satisfy these unique requirements. New escrow account types can also be created quickly with no programming, helping your bank service a wide variety of customers.
Finally, escrow management software can give you flexibility to be more responsive to the market with convenient features that you control, including comprehensive reporting (including alerts and activity reports), statements (master and sub-accounts), exportable transaction history, BAI interface files, and federal tax withholding reports.
Increasing Revenue
Incorporating deposit escrow management software into your bank's digital strategy represents a prime opportunity to drive revenue that you don't want to miss. You can:
Increase low-cost deposits from diverse sources.

Generate new revenue streams.

Gain a stable and sustainable income source.

Attract new commercial customers.

Generate cross-selling opportunities.
Not only will your bank be on the fast track to revenue through fees and new net interest income, you'll reduce the operating costs of account opening, allocating deposits, and servicing times for escrow management. It's a win-win.
Creating a Competitive Advantage
While improving your overall efficiencies and driving new revenue by harnessing the latest escrow management technology, you'll be well-positioned to penetrate new markets and strategically grow your commercial base. You can also strengthen existing banking relationships.
No matter your bank's size, deposit escrow management software:
Creates positive customer self-service experiences.

Gives your bank the opportunity to create a branded online platform.
Provides a competitive edge by connecting your high-value customers to more responsive and robust functionality.

Diversifies your deposit and customer base.

Expands your digital footprint as well as your regional (or nationwide) growth potential.
You'll gain the ability to support customer self-servicing of escrow accounts via an internet banking application on a web server at your bank, or as a hosted solution. Your customers, in turn, will gain helpful self-service options that save you time and money, including convenient online access to master escrow accounts and sub-accounts. Customers can add new escrow sub-accounts as well as edit, close, reopen, or delete sub-accounts. They can also view any pending transactions, allocate or reallocate deposits, and quickly transfer funds between sub-accounts and a master account.
And you can easily serve customers with a wide variety of escrow accounts like:
Landlord Tenant – State- and local-government regulated.
Attorney / Trust – IOLTA and IOLA.
Pre-Needs Deposit – Funeral and cemetery deposits.
Title Company – Settlement and closings deposits.
Resident Care – Managed on behalf of.
Surrogate – During pregnancy.
Developer – Until services are rendered.
Real Estate – Taxes, insurance, and fees.
Municipalities / Government Funds – Bonds, insurance, and fees.
1031 Exchanges – Real estate "like kind exchange."
Last but not least, your customers will benefit from increased security and a superior audit trail. A deposit escrow management system provides multiple levels of security for both your bank and customers' employee access limits. Your bank can also choose to limit the features available to selected customers.
Banks that want to overcome competitive challenges and grow their commercial base will always face hurdles. By investing in deposit escrow management software as part of your go-forward digital strategy, you can increase revenue through fees and net interest income, improve efficiencies for you and your customers, and strengthen your market position.
---
Learn more about deposit escrow management solutions from Jack Henry.