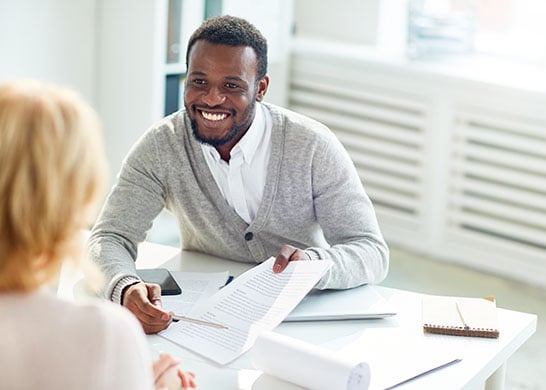 When the COVID-19 pandemic blindsided the world last year, the vitality of cash flow for all US companies was suddenly called into question. While the Paycheck Protection Program (PPP), now in its second round, is being offered by the government through the end of March to help smaller businesses, these funds will only temporarily fill the payroll gap.
Once they've dried up, many businesses will need to seek alternative financing to carry on. It's long been understood that when the going gets tough, factoring shines. This alternative type of financing can provide businesses with stability (and even growth) during times of economic challenge.
Here are the three top reasons factoring will shine brightly in 2021.
1. Lack of Lenders
This year, we expect regulated lenders will be challenged to underwrite working capital loans for businesses with weaker balance sheets and income statements. While the latest survey of senior credit officers points to a loosening of credit standards at banks, challenges will persist.
As we saw after the great recession, the economic expansion that's likely to begin in the second half of 2021 will be an all-hands-on-deck moment for the finance industry.

As the expansion ramps up, we'll see there aren't enough lenders in the market, which will create a dramatic increase in factoring.
Businesses will be challenged to secure or maintain financing through banks and find themselves denied for a variety of reasons, such as they're a new company with no established credit history, their debt-to-net-worth ratio doesn't meet the bank's minimum criteria, or they've experienced financial losses in the past (hello, 2020).
Unlike banks, factors aren't regulated, which allows them more flexibility. Plus, factors are reliant on the creditworthiness of the account debtor rather than the client. This alternative approach to lending can solve the working capital challenges many businesses face.
2. Changes in Consumer Spending
Since COVID-19 hit the US in March 2020, consumer spending has changed drastically. Pandemic-weary consumers have found safety in online shopping, which has caused a surge in e-commerce that's expected to continue long after the health crisis abates.
What does this mean for factors? In a December 2020 article by Steve McDonald in his article "The Future of Factoring: Identifying the Top Industry Trends for 2021," in the Commercial Factor, McDonald says, "Banks look primarily in the rearview mirror with respect to a client's financial performance, whereas a factoring company looks at the opportunities a company has in the future."
So, let's look at industries that are thriving in our new normal.
Since mid-2020, transportation in general has been booming, including last-mile carriers, such as Amazon. Another area of growth is health and hygiene products like vitamins, supplements, household cleaners, and soap.
In a report by J.P. Morgan, Celine Pannuti, Head of the European Food, Home and Personal Care Research of J.P. Morgan said, "Hygiene and health are two factors that consumers will continue to be focused on… cleaning and disinfectant products are going to be in demand for quite some time to come."
We can also see a seismic shift in consumer spending at the grocery store because of the pandemic. More people are working remotely, and will likely continue to do so, which means people are eating at home more. This is just one of the many factors contributing to an increase in spending at grocery stores.

3. Growth in Staffing Services
The staffing services industry, specifically temporary staffing, is projected to grow significantly in 2021.
This is most evident in the healthcare sector, where there's an immediate need for professionals to meet the demands of COVID-19 treatment, such as licensed nurses at testing sites, contract tracers, and support for vaccine distribution.
As COVID-19 cases continue, so does demand for healthcare workers. Richard Wahlquist, CEO of the American Staffing Association, stated in a recent ASA article, "The staffing industry is uniquely positioned to continue providing opportunities to those who have been furloughed or laid off during the pandemic, aiding the recovery of overall employment in the United States."
What does this mean for the factoring industry? Senior Advisory Risk Analyst for Jack Henry Lending, Pat True, said, "Staffing services tend to rely on various forms of working capital finance to meet weekly cash flow demands." Small staffing companies likely don't have enough assets to secure financing from a regulated institution. With the right financing partner, businesses in this industry will prosper in our new normal.
The COVID-19 pandemic has severely impacted business models and cash flow, forcing change. This is reflected in how businesses are acquiring financing, how consumers are spending, and how our workforce is being staffed.
As much as we all hate the disruption to our world, it's proved our resilience as a species. The financing industry will help us return to a normal, albeit different, life. Factors will play a large part in getting us there.