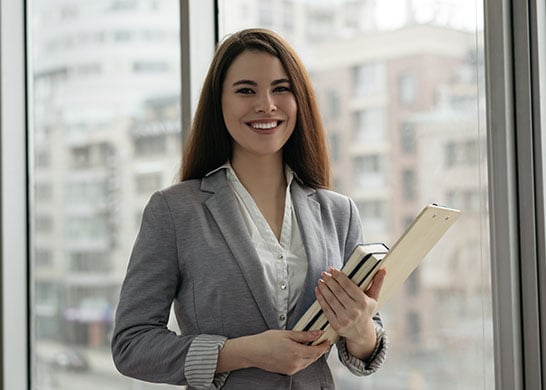 In my early days of banking, adopting the right credit product was often based upon what we called "the flavor of the week." I worked in a very large financial institution (FI) that tracked metrics based on unit volume versus dollar volume.
The idea behind this was that each client would likely grow to reach a key number of products they had with the FI; that would make them "sticky."
But in this sales atmosphere, the right credit product wasn't always the priority. One week it could be a certain business loan, the next week a different business loan…like I said, the flavor of the week.
Community banks are different. And your customers know this; that's why they choose to work with you rather than the big guys. If community banks are to remain different, their selection of credit facilities needs to differentiate them.
The Ability to Pick the Right Product
If community FIs only have the most basic credit products, they limit their ability to differentiate themselves from money center banks. But it's not just about the credit products. It's about how community FIs tailor the products they have to the needs of their customers. That is a combination to be reckoned with.
For community FIs, it's not about throwing products at customers to see what sticks. It's about knowing your customers and picking the right credit product for their needs. That creates a greater level of sticky because it shows your clients you understand their businesses. That far outweighs throwing the "loan du jour" at them.
And when done right, proactively bringing well-considered credit products to your clients isn't selling them but educating them.
You're at the Right Place at the Right Time
It's no secret that business owners juggle a lot of issues, especially today. It's a daunting task to navigate businesses and business relationships through the pandemic. It's also challenging transitioning to at-home workforces and all of the new challenges of family life.
But, business owners make decisions that not only impact their lives and their families, but also those they employ, and their families. All these decisions also have an impact on the communities they're in. That's why the diamond in this rough is the resurgence of consultative banking. Coming on the heels of community FIs' all-out effort on PPP lending, community banks have hero status again and their voice is highly valued by their business clients.
Community bankers can once again tell their customers that they want to be an active part of their cash flow strategies; their business decisions regarding the extension of client terms; their decision to pass or take supplier discounts; their payroll decisions; and the other decisions that keep these business owners up at night with worry.
These worries aren't new. You can see similar challenges expressed by small business owners in this study from 2018. The struggle with cash flow as it pertains to payments on AR has a significant effect on the psyche of business owners. This is the ideal time to reach out and let your business customers know you are there to help them on a number of different levels, including Treasury Management.
Opportunities to Find Flexible Solutions
Another interesting report focuses on the effects COVID is having on businesses liquidity this year.
The information is so telling it baffles me that most banks aren't on top of this already, but I can't blame them. It's likely they don't have the credit controls in place to execute a strategy.
Banks may even lack the confidence to get into this discussion with their business banking clients because they don't have the tools to support the conversation. I'm talking about the tools used in the factoring space, and a strong background in working capital finance.
But business clients need help now more than ever, especially in the transportation, automotive, textiles, and retail industries. If these industries don't have support from their banks in the coming months, they could very well deteriorate.
That's why it's important to consider alternative solutions during times like these. There's a unique opportunity to help clients in need by exploring other options like factoring, and searching for tools that will help these customers.
What community banks should be looking for is a program that brings all those tools and experience into a turnkey program. That's right, I said program; not solution, not technology, not software. Why? Because if I used one of those terms, I would be pointing to a linear approach to this credit facility, and current lending needs are too dynamic.
Community banks have a unique opportunity to step in and help their clients in their moment of need. By having the ability to really assess clients' situations and suggest the right solutions during a time when they're looking to make a comeback, is a major advantage community banks have always possessed.
And now is a time when community FIs can show their value to their business customers as well as the broader community once again.