Capabilities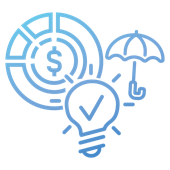 Financial Health
Banks and credit unions are in a unique position to make a positive impact on the financial health of their accountholders. By providing the tools and insights that current and future accountholders are seeking, institutions can help improve financial health while simultaneously increasing engagement and loyalty.
Personal Financial Management (PFM) tools embedded directly into the digital banking experience and backed by a comprehensive categorization engine provide both accountholders and your institution with valuable analytics.
It's time to enable your accountholders' financial health within a trusted digital banking channel.
Learn how you can increase engagement and loyalty while enabling the financial health of your accountholders.
Get in touch with a Jack Henry Digital expert to learn more.
CONTACT US