Capabilities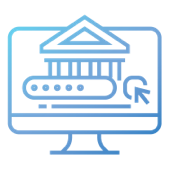 Digital Banking
Are you living up to accountholder expectations? Today's banking must be as simple as using a social media platform. That means obvious and easy functions, a customizable user interface, and all applications seamlessly connected.
Jack Henry Digital offers banking in a simple, powerful environment. For example, your accountholders and employees can enjoy the first secure, digital chat channel in the industry. You can offer easy, faster payments through Zelle® or RTP®. Jack Henry's credit card programs enable cardholders to easily switch cards on or off, set notifications, spending limits, and other rules. All this plus a world-class UX.
Now you can offer digital banking that truly lives up to the name.
Give your accountholders a quick and intuitive digital banking experience.
Get in touch with a Jack Henry Digital expert to learn more.
CONTACT US