Capabilities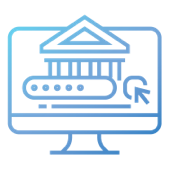 Digital Account Opening
A key element of any digital strategy is removing barriers between a potential customer and a new account. Today, people expect a clear step-by-step procedure on any device.
Jack Henry Digital meets this challenge by offering new account opening in five minutes or less. We provide an equally efficient back-office experience thanks to pre- built templates for checking and savings account applications, customizable with a point-and-click management console. Compliance forms, funding, IDA, IDV, and fraud detection are all smoothly integrated. Account verification can be performed with a simple selfie.
It's time to tear down the wall between customers and your services.
Learn how a configurable account opening platform removes friction and enables more new accounts.
Get in touch with a Jack Henry Digital expert to learn more.
CONTACT US